The Industry-Education Council (IEC) of Hamilton and Mohawk College announced a partnership to address the shortage of residential construction workers in the Hamilton region.
The Workforce Accelerator Generating Employment (WAGE) III Program offers a staged approach to introducing skills and career opportunities in residential construction. The program aims to connect job seekers with employers and entry-level positions in residential construction. Training is free and can lead to an 8-week subsidized work placement with an employer.
"The labour shortage in residential construction is negatively impacting our community in a number of ways and contributing to the housing crisis. Mohawk College is proud to be working with IEC of Hamilton and industry partners to help address the problem. The WAGE III program creates a direct pathway from education to employment, providing career and educational options for people looking for work and helps to ease the ongoing workforce challenges that employers face,"  said Ron J. McKerlie, president & CEO, Mohawk College.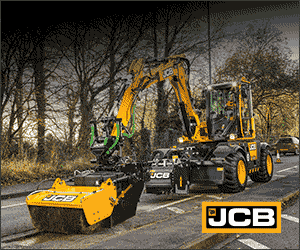 Through WAGE III, learners have access to employment and service advisors who can assist in exploring a personalized pathway to employment, which may include hands-on skills building, gaining employment, entering postsecondary training, or starting an apprenticeship.
Along with their network of community partners, the college and the IEC are hosting information sessions for home builders, subcontractors, and industry suppliers. These sessions help ensure a strong connection between trainers and job placement providers.
"Industry partners are essential in offering opportunities to work alongside skilled trades professionals. Potential employees can learn firsthand from those in the field as they continue to further their skill development," said Reece Morgan, executive director, Industry Education Council of Hamilton.
The first session was held June 7. Hosted by Losani Homes, IEC and City School by Mohawk, the session introduced Losani Homes subcontractors to the opportunities available through WAGE III.
WAGE III is a three-stage program:
Stage 1 – Introduction to Residential Construction
This stage includes six, half-day training sessions delivered over 3 weeks. Participants explore careers and pathways and get tips on resume writing, job searching, interview techniques, and employability skills. They also receive personalized pathway planning and a "Work-Ethic" micro-credential.
Stage 2 – Rapid Skills Training in Residential Construction
Under the supervision of Mohawk College professors, participants learn skills in framing, drywalling, tiling, and plumbing. They also have the opportunity to earn nine industry certifications, including WHMIS, Standard First Aid with CPR, Working at Heights.
Stage 3 – Industry Placements in Residential Construction
At this stage, participants are placed with an employer for eight weeks. Employers can receive a wage subsidy of up to 50%. The placements allow employers to host a long-term "interview" or trial period and determine a student's suitability for permanent work positions. During this phase, employers can access support around workforce development and receive information about eligible funding.
Featured image: (Mohawk College)