Residents and visitors in the Mira River area no longer have to take a 20-kilometre detour thanks to the completion of the Mira Gut Bridge, a major link in Cape Breton's road network.
"The Mira River area, home to one of Cape Breton Island's busiest beaches and a scenic ocean drive, now has a safer, uninterrupted transportation link," said Brian Comer, Minister responsible for the Office of Addictions and Mental Health and MLA for Cape Breton East. "The addition of the sidewalk along the bridge will encourage active transportation, allowing cyclists, walkers, runners and others to safely cross the Mira River."
The new Mira Gut Bridge is an 80-metre truss bridge with a 6.5-metre vertical clearance to accommodate boats. It cost $6.525 million.
"The reopening of the Mira Gut Bridge represents the reconnection of our community and the Marconi Trail," said Amanda McDougall, Mayor, Cape Breton Regional Municipality. "The bridge, while remarkable in its design, is truly beautiful because it also represents the efforts of a community advocating and working together to get to this day. There is a groundswell of joy and gratitude that goes along with every ride over this bridge many of us feel today and will for many to come."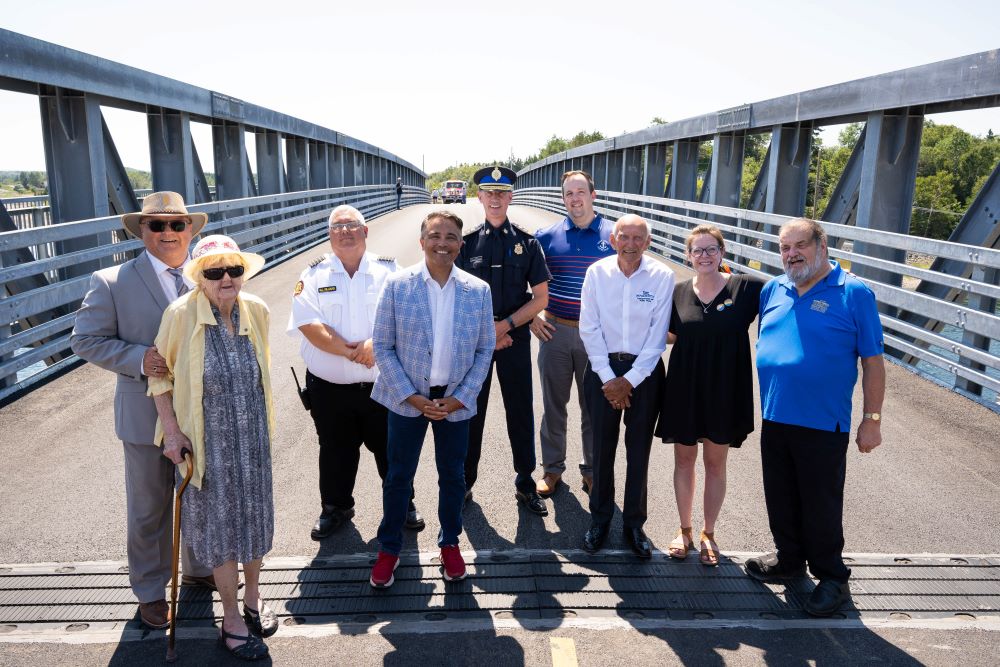 "The Mira Gut Bridge is a critical piece of infrastructure for our small, rural community. After the last five years of detours, residents of Mira and surrounding communities will be happy to have the bridge back in action to be used safely by all," said Mike Kelloway, MP for Cape Breton-Canso.
"The Mira Gut Bridge holds a special place in my heart. For more than 36 years, I was the custodian of the old Mira Gut Bridge. I'm thrilled that we have a new bridge that will provide safe travels for many years to come," added Bob Martell, former bridge custodian.
Featured image: The new Mira Gut bridge, as seen from the Brickyard Road side of the river and downstream side of the bridge, Friday, Aug 5, 2022. (Government of Nova Scotia)