Today the Canadian Construction Association (CCA) announced the launch of the 2020/21 CONtact Innovator Mentorship program for the third consecutive year.
The CONtact mentorship initiative aims to match aspiring innovators and entrepreneurs creating new solutions for the construction industry with experienced industry leaders to help refine their products and services, from start-up to scale-up.
"As the current COVID-19 pandemic continues, the construction industry has a renewed interest and desire to fast-track innovation," said Mary Van Buren, president of the CCA. "The CONtact Innovator Mentorship program provides the perfect first step to identifying new innovative solutions."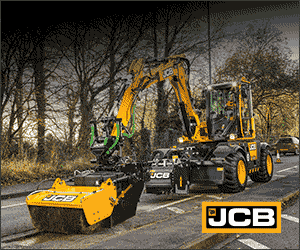 Last year 15 promising innovators and entrepreneurs were selected by an independent advisory panel. The selected mentees had the opportunity to meet with industry experts, with some even receiving pilot orders from the mentor organizations.
New this year is the top three selected mentees will also receive an opportunity to travel to CCA's 2021 annual conference to pitch their solutions to industry experts at a "Contractors Den."
Innovators and entrepreneurs interested in participating in the 2020/21 CONtact Innovator Mentorship program can submit their online applications by August 30, 2020.
CCA invites construction experts with five or more years of industry practice or who have experience helping to bring innovative solutions to market to apply online as mentors.
This program is presented with the support from the National Research Council of Canada Industrial Research Assistance Program.
CCA represents more than 20,000 member firms from 63 local and provincial integrated partner associations across Canada. The association gives voice to the public policy, legal and standards development goals of contractors, suppliers and allied business professionals working in, or with, Canada's institutional, commercial and industrial (ICI) construction industry.
For further information and a link to the online application, click here.
 Featured image from the CCA.