The Government of Ontario is investing up to $790,000 for new transit infrastructure projects in the City of Kawartha Lakes.
"These transit projects will make a real difference in people's lives," said Laurie Scott, minister of infrastructure. "Better public transit creates stronger communities. It helps people spend less time commuting to work and home, and more time doing the things they love with those they care about most."
The funding includes new buses, bus routes, and bus stops plus a new transit hub and expanding Lindsay Transit's bus maintenance facility. Investments will also include transit software upgrades, five new replacement buses, seven bus-mounted bike racks, and more bike routes linking riders to road networks.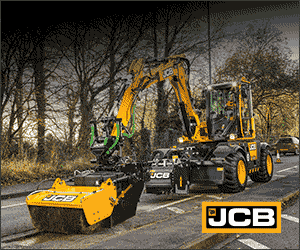 "Our government's transit vision is helping to get people moving by improving our transportation network and creating a better transit experience for commuters," said Caroline Mulroney, minister of transportation. "We're continuing to work with municipalities to make smart investments in our roads and local transit services that keep them reliable for workers, families, and businesses."
This project is being nominated under the Public Transit stream of the Investing in Canada Infrastructure Program (ICIP). ICIP is a $30 billion, 10-year infrastructure program cost-shared between federal, provincial, and municipal governments.
Funding is allocated to transit systems based on a municipality's or municipalities' share of total transit ridership in Ontario as per the 2015 Canadian Urban Transit Association Fact Book. This allocations-based funding model was set by the federal government.
The project in the City of Kawartha Lakes is in addition to 56 new transit projects being nominated outside of the Greater Toronto and Hamilton Area. These transit projects are worth more than $100 million in provincial funding. As of today, Ontario has nominated 350 infrastructure projects to the federal government to get people moving and grow the economy. The projects are now with the federal government for final funding decisions as they are reviewed for eligibility under the ICIP program. Some projects could begin as soon as fall 2019.
Header image credit: Matthew Henry.