The City of Ottawa, along with area First Nations, and members of the Commanda family gathered to celebrate the official opening of the Chief William Commanda Bridge which opened to the public on August 4.
The celebration included a performance from the Eagle River Drum Group, followed by a traditional smudging ceremony and opening prayer performed by Elder Peter Decontie, Sacred Fire Keeper, Kitigan Zibi Anishinabeg, and concluded with a group walk across the bridge. Also in attendance were: Grand Chief Savanna McGregor, Algonquin Anishinabeg Nation Tribal Council; Councillor Frankie Cote, Kitigan Zibi Anishinabeg; Chief Greg Sarazin, Algonquins of Pikwakanagan First Nation; Elder Claudette Commanda, Chancellor of the University of Ottawa and Algonquin Anishinaabe from Kitigan Zibi Anishinabeg First Nation,
"I am delighted to mark the official opening of the Chief William Commanda Bridge, a multi-use pathway that will now act as a vital active transportation route for residents, commuters, and visitors alike. The Chief William Commanda bridge will stand as a lasting testament, ensuring that future generations never forget the significant journey we are making towards reconciliation," said Ottawa Mayor Mark Sutcliffe.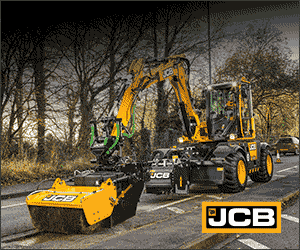 Linking the shores of Ottawa and Gatineau, the Chief William Commanda Bridge serves as a means of connecting communities through a network of safe and accessible pathways on both sides of the river. It is also a powerful symbol that reminds us that we are living on unceded Indigenous territory, that Anishinabe Algonquin people continue to be stewards of this land, and the important collaboration that must continue on the path towards reconciliation.
"The ability to move easily between Ottawa and Gatineau is very important to residents in our nation's capital. This is especially true for active transportation users who have to share the road with cars. The Government of Canada is pleased to have supported the Chief William Commanda Bridge. It is a safe, accessible and environmentally friendly option for pedestrians, cyclists, skateboarders and users of mobility aids to travel across the Ottawa River and beyond," said Greg Fergus, MP for Hull-Aylmer.
"The Chief William Commanda Bridge is a pathway bridging people together from each side of the Ottawa River. A pathway of well-being through cycling, walking and enjoying the beauty of nature. My grandfather worked tirelessly all his life to bring all peoples together through Algonquin knowledge, strength and reverence for Mother Earth.  Naming a bridge after him is fitting because he was truly a builder – builder of canoes, builder of knowledge and a builder of peace," said Claudette Commanda.
Featured image: Ottawa Mayor Mark Sutcliffe and Elder Claudette Commanda lead dignitaries and guests on a walk across the south bridge, Aug. 4, 2023. (City of Ottawa)