The City of Toronto outlined its busy 2023 construction season announcing more than $1.14 billion of work planned for roads, bridges, expressways, TTC tracks, sewers and watermains.
To keep Toronto's infrastructure in a state of good repair, the City is investing approximately $426 million from the 2023 Budget on rehabilitation and improvements to transportation infrastructure this year including:
•       $156 million on bridges, culverts and other transportation infrastructure in the municipal right-of-way
•       $65 million on major roads
•       $72 million on local roads
•       $68 million on expressways including the F.G. Gardiner Strategic Rehabilitation
•       $42 million on sidewalks and cycling infrastructure
•       $23 million on Vision Zero infrastructure and the Road Safety Plan
The City also has a comprehensive pothole repair program with a budget of approximately $4.6 million this year to fix potholes on roads and bikeways.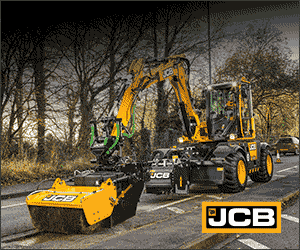 Approximately $713 million will be invested as part of the 2023 Council-approved budget in water infrastructure, including:
•       $278 million on watermain and water services
•       $117 million on local sewer replacement and rehabilitation and forcemains
•       $225 million on basement flooding protection
•       $93 million on storm water management projects including the Don River and Central Waterfront
"The City of Toronto is committed to renewing and upgrading our infrastructure and we are investing more than $1.14 billion this year in these vital projects. The 2023 construction season is going to be busy and we continue to actively coordinate this work to minimize disruption as best as possible. However, with so many projects happening this year, we're encouraging everyone to plan their travel in advance. We appreciate your patience while we deliver this important and necessary work," said Deputy Mayor Jennifer McKelvie, who is also chair of the City's Infrastructure and Environment Committee.
Some of the major upcoming projects planned this year include:
•       Coxwell Avenue and Gerrard Street East/Eastwood Road streetcar track replacement and watermain replacement
•       Broadview Avenue from Gerrard Street East to Danforth Avenue watermain rehabilitation and streetcar track replacement
•       Bloor Street West from Avenue Road to Spadina Avenue Road reconstruction, pedestrian safety improvements, permanent raised cycle tracks and intersection improvements
•       Adelaide Street from York Street to Victoria Street streetcar track installation
•       University Avenue from Queen Street West to College Street watermain replacement and road resurfacing
•       Ossington Avenue from Queen Street West to Argyle Street Road resurfacing
•       The Queensway from South Kingsway to Ellis Avenue sewer replacement and forcemain renewal
•       Bloor Street West over Elmcrest Creek bridge rehabilitation
•       Fairbank Memorial Park to Black Creek and various local streets Fairbank Silverthorn tunnel and storm sewers for basement flooding protection
•       Rowanwood Avenue, Thornwood Road, Chestnut Park and Roxborough Street replacement of a 100-year-old watermain
•       O'Connor Drive from Glenwood Crescent to Bermondsey Road sewer upgrades, new public plaza and green infrastructure improvements
•       Martin Grove Road from Rexdale Boulevard to Westhumber Boulevard watermain replacement
•       Fenmar Drive from Steeles Avenue West to Weston Road and Kemar Drive from Fenmar Drive to Weston Road watermain rehabilitation
•       Keele Street from Steeles Avenue West to Sheppard Avenue West watermain replacement
•       Bathurst Manor area including Sheppard Avenue West and Bathurst Street sewer and watermain
•       Westgate Avenue and other local streets sewer and watermain upgrades and road resurfacing
•       Bathurst Street south of York Downs and other local streets sewer and watermain upgrades
•       Victoria Park and Sheppard Avenue East sewer and watermain upgrades
•       Allen Road under Lawrence Street West bridge rehabilitation
•       Albion Road Bridge, over Humber River bridge rehabilitation
•       Jane Street north of Wilson Road upgrading the storm and sanitary sewers
•       Bayview Avenue from Lawrence Avenue East to Eglinton Avenue East Road resurfacing and watermain replacement
•       Martin Grove Road from Rexdale Boulevard to West Humber Trail watermain replacement
•       McCowan Road Bridge over West Highland Creek bridge rehabilitation
Featured image: City of Toronto Deputy Mayor Jennifer McKelvie makes an announcement on May 16, 2023. (City of Toronto)