The Canadian Construction Association (CCA), in partnership with EllisDon, announced a new alliance with the University of Ottawa's Faculty of Engineering to spark construction innovation among science, technology, engineering and math (STEM) students.
The project will see students providing solutions based on real life issues on the use of Virtual Reality (VR) in construction. Students working in teams will be offering multiple solutions on predetermined VR problems as identified by EllisDon. Throughout the project, student teams will be mentored by executives from EllisDon to highlight the issues and to advance the knowledge of students in the use of VR.
"This is a great opportunity for the industry to highlight the exciting innovations and latest technology used in construction," said Mary Van Buren, president of CCA. "This project will no doubt spark interest and act as a magnet to attract a tech savvy, next generation workforce to construction. CCA appreciates EllisDon in taking on this mentorship role."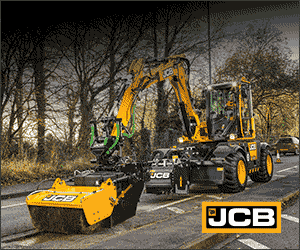 At the end of the project each student team will produce a final prototype with a user manual and an independent panel will select the most suitable solution. The selected prototype from the successful team will be available to EllisDon for their use. 
"EllisDon is excited to participate in this unique opportunity with uOttawa and CCA," said Patrick Lalonde, director of virtual design and construction (VDC) – Eastern Canada, EllisDon. "Through this partnership, we are delighted to provide an opportunity for our future construction leaders to solve real challenges facing the industry today. Technology is a tool that is critical to the future of construction, but it has its own challenges to implement successfully. It is through the collective effort of industry and education that we can overcome these challenges to navigate the industry towards the digital era."
The CCA also recently launched its #talentfitshere campaign, aimed at attracting a new generation to consider a career in construction.
"For the first time in decades, the industry has more projects than people," said Van Buren. "And our industry is not alone – there is competition for talent across sectors due to shifting demographics and baby boomer retirements, and it is fierce."
Talent Fits Here is a national public awareness campaign designed to shift some of the traditional perceptions around working in construction by showcasing a collection of stories and experiences from real people working in different roles, on different projects and from different backgrounds – all within the diverse field of construction.
"One significant opportunity we have identified is for individuals from traditionally under-represented segments, such as women, youth, Indigenous and new Canadians, to view working in the industry as a career of first choice, including those who graduate from science, technology, engineering and math (STEM) programs," adds Van Buren.
While the challenge was conceived prior to the COVID-19 pandemic, the campaign is has become even more meaningful as the industry is positioned to absorb some of those who have been displaced from harder-hit sectors.
For further information, click here.