As the Government of Canada works to resettle at least 40,000 Afghan refugees by the end of 2023, Helmets to Hardhats (H2H) is collaborating with Aman Lara and local building trades unions across Canada to provide recently resettled Afghan nationals with opportunities in the skilled trades.
For many Canadian newcomers, finding and securing well-paying, meaningful employment is a critical yet difficult step in their resettlement journey. That is why Helmets to Hardhats, a national non-profit organization typically dedicated to supporting transitioning military members, Veterans, Cadets, Reservists and military family members into opportunities in the skilled trades, has expanded their program eligibility to include resettled Afghan nationals. Helmets to Hardhats believes that because of their sacrifices and support of the Canadian military, it is our turn to assist them. Helmets to Hardhats is easing the transition into Canadian society with career and apprenticeship opportunities in the unionized construction industry.
"I am pleased to see that the collaborative efforts of H2H are leading to Afghans registering with H2H and entering the workforce within weeks. Helmets to Hardhats is proud to refer resettled Afghan refugees to employment opportunities within the skilled trades across Canada," said Joe Maloney, Founder and Executive Director of Helmets to Hardhats Canada.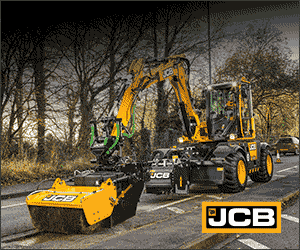 Helmets to Hardhats provides direct and meaningful connections to ensure that Afghans interested in joining the skilled trades can break into the industry with little to no stress and no cost to the career seeker. The inclusion of Afghans into the Helmets to Hardhats program is aiding their successful transition into Canadian life by providing financial stability, earn-while-you-learn training opportunities, and access to health benefits and pension plans.
"Good-paying jobs are key to ensuring newcomers can build a prosperous new life in Canada. This collaboration between Helmets to Hardhats, Aman Lara and many trade unions across the country is a great example of how Canadians are stepping up to welcome Afghans and provide meaningful opportunities. It is through programs like this that we support valuable skills, help build rewarding careers and contribute to Canada's strong economic future," said Sean Fraser, Minister of Immigration, Refugees and Citizenship.
Helmets to Hardhats works directly with Canada's 14 Building Trades Unions to find our clients careers in over 60 different trades and occupations. Aman Lara is also supporting Helmets to Hardhats in connecting Afghan refugees to well-paying careers in the skilled trades. Currently, Helmets to Hardhats is working closely with:
Aman Lara: a non-profit organization that evacuates vulnerable people from nations in crises. They communicate directly with vulnerable clients throughout the evacuation process and assist in their resettlement upon arrival in Canada. Aman Lara has been vital in spreading awareness of the opportunities and benefits within the skilled trades to resettled Afghans and their families.
"Aman Lara is proud to be part of this collaborative effort with Helmets to Hardhats and trade unions across Canada, providing meaningful employment opportunities in the skilled trades to recently resettled refugees. This project contributes to the growth and diversification of Canada's skilled workforce and supports our clients in establishing themselves in their new home. We are committed to this initiative and believe that it will have a positive impact on our clients' resettlement journey," said Jon Feltham, Program Director, Aman Lara.
Carpenters' Regional Council: is composed of 31 affiliated Local Unions of the United Brotherhood of Carpenters and Joiners of America, representing members from Ontario to British Columbia. Many of their Locals are now employing Afghan nationals through the Helmets to Hardhats Program and are supported by their Veteran Liaison, Michael Humphries.
"The Carpenters' Union is proud to partner with Helmets to Hardhats to provide career opportunities in the skilled trades to those that are most in need. Resettled Afghan interpreters that worked with the Canadian Armed Forces have experienced extreme turbulence since being forced to flee their homes. We know that these refugees are an integral part of our veteran community and any assistance we can provide in securing employment for them goes a long way. We are committed to ensuring they have all the support they need as they continue their transition to life in Canada," said Michael Humphries, Veteran Liaison Representative for the Carpenters' Regional Council.
Canada's Building Trades Unions (CBTU): is the national voice of over half a million Canadian construction workers–members of 14 international unions who work in more than 60 different trades and occupations. CBTU is committed to representing all workers in the unionized construction industry, building a diverse workforce and ensuring all workers are treated equally.
"Canada's Building Trades Unions is proud to continue to support Helmets to Hardhats and to provide lifelong, rewarding career opportunities in the skilled trades to resettled Afghan refugees. We are committed to opening opportunities in the skilled trades to equity-deserving groups, including new Canadians and are working to ensure the construction industry strives to be more inclusive and breakdown barriers to entry to grow our skilled trades workforce while addressing labour availability across the industry," said Sean Strickland, Executive Director, Canada's Building Trades Unions.
These organizations are filling critical labour shortages while providing sustainable employment and developing a diverse and inclusive skilled trades workforce. Over the last 18 months, many of the Local Unions of the Carpenters' Regional Council have provided work opportunities for Afghan refugees and their family members since they arrived in Canada, including Local 27 and Local 675 in the GTA and Local 1946 in London, ON.
"Mr. Humphries has been amazing in helping me find work after I came to Canada. My life in Afghanistan was very dangerous, so I am grateful to be here working here and earning money to support my family. I did not know what I would do if I did not find work, but Mike has always been there for me and made sure I got a job,"  said Afghan interpreter working with Local 675 of the Carpenters' Regional Council.
Featured image: Ibrahim (left) and Ali are are both registered with H2H, and have completed the free safety training courses (wearing the equipment that was provided to them) and are working their way towards apprenticeship opportunities with the carpenters. (Helmets to Hardhats)