The Government of Ontario is celebrating the start of construction on new Patient Care Tower at Michael Garron Hospital.
"After 10 years of planning, I am thrilled to officially start construction on the modern and holistic health care centre that the east Toronto community expects and deserves," said Sarah Downey, President and CEO, Michael Garron Hospital, Toronto East Health Network. "This historic milestone would not be possible without the tremendous support of our extended community and significant investment from the government of Ontario."
The project includes a new eight-storey patient care tower and a three-storey building that will connect to the current structure. Renovations will also be made to the existing building.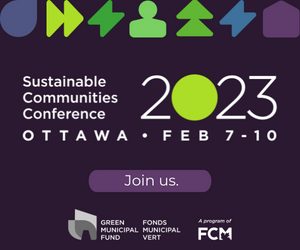 When the project is complete, patients in east Toronto will benefit from:
215 larger, safer inpatient beds, including 15 new beds;
More single-patient rooms, improving privacy, safety and infection control;
Redeveloped mental health inpatient units for adult, child and youth care;
New renal, cardiac and chest care clinics, co-located for easy access;
Increased use of natural light, green rooftops and lush community landscaping;
State-of-the-art equipment and technology to enhance patient care and workplace efficiency; and
A new four-level parking lot.
EllisDon Infrastructure MGM Inc. was selected as the preferred proponent for the project. The proponent team includes:
Developer: EllisDon Capital Inc.
Design-Builder: EllisDon Design Build Inc.
Design Team: B+H Architects and Diamond Schmitt Architects
Engineering Teams: Mulvey & Banani International Inc., Crossey Engineering Ltd., Stephenson Engineering Ltd. and WalterFedy
Financial Advisor: EllisDon Capital Inc.
Michael Garron Hospital is a full-service community teaching hospital with several research partners including the University of Toronto. In 2016-17, there were 19,889 inpatient hospital admissions, 20,676 surgeries and 76,542 emergency department visits.
Ontario is investing up to $436.2 million in the Michael Garron Hospital redevelopment project. Construction is expected to be completed in fall 2023.
The redevelopment project is expected to achieve a LEED Silver certification for design excellence and sustainability.