Francois-Philippe Champagne, Minister of Infrastructure and Communities, and François Bonnardel, Quebec's Minister of Transport and Minister Responsible for the Estrie Region, have announced the start of construction on the third and final component of Phase II of the Highway 410 extension.
"Providing Quebeckers with reliable road infrastructure to serve their communities and facilitate development is at the heart of the Department's mission, which it is wholly fulfilling with the extension of Highway 410. The start of construction on the third component of the project marks the culmination of a process that began 10 years ago: providing Sherbrooke with an urban connection that allows it not only to connect its two university hubs, but also provides easier access to the commercial centre while improving traffic conditions," said Bonnardel.
Totalling $32 million, work on Component 3 consists of building nearly four kilometres of highway between where Highway 410 currently ends (at the Route 108 interchanges) and the new roundabout on Route 108 (near Glenday Road). Work on the new divided highway – with two lanes in each direction – will also include the construction of new structures, including bridges and culverts.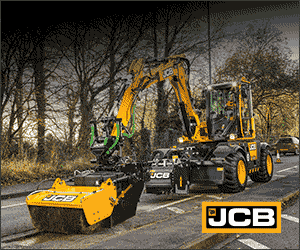 Phase II work is being done over a three-year period, from 2018 to 2021, at an estimated cost of $75 million. The Government of Canada is contributing up to $37.2 million to this project through the New Building Canada Fund – Provincial-Territorial Infrastructure Component – National and Regional Projects. The Government of Quebec is providing $37.8 million.
The extension of Highway 410 represents the Quebec Transport Department's largest project in Estrie in the last 25 years. The extension is being carried out in two phases.
Phase I, which was gradually implemented from 2010 to 2015;
Phase II, which is currently underway and for which work began in spring 2018.
Phase II covers a distance of 4.2 kilometres and comprises three construction components:
The relocation of Route 108 in Lennoxville, between Glenday Road and Spring Road (Component 1);
The construction of two bridges over the Massawippi River, one in each direction (Component 2);
The construction of the last portion of the highway (Component 3).
Phase II is expected to be put in service in 2020.