The Government of Saskatchewan announced that Scott Builders Inc. is leading the construction of the 33-bed Grenfell Long-Term Care Home on vacant lands at the northeast corner of Grenfell, at the corner of Assiniboia Avenue and Highway 47.
"Our government made a commitment to provide high quality long-term care services in Grenfell, and I am pleased to see this project reach the construction phase," said Rural and Remote Health Minister Tim McLeod. "The new Grenfell Long-Term Care Home will allow local residents in care to remain in their home community and create employment opportunities for local health professionals."
The 2023-24 Provincial Budget includes $10 million toward the new Grenfell Long-Term Care Home. The new home will include two spa tub rooms, a commercial kitchen, common living and dining spaces, administrative areas, a maintenance garage and parking stalls.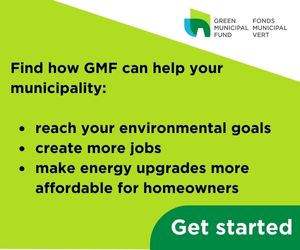 "Government is delivering on its commitment to build the Grenfell Long-Term Care Home," Moosomin MLA Steven Bonk said. "With construction now underway, I look forward to seeing the new home come together to eventually serve the residents of the Grenfell community and area."
Over the past few weeks, Scott Builders Inc. moved personnel and equipment to the construction site to prepare for construction activities. This included installing site fencing, shaping, clearing and leveling the uneven ground, completing additional surveying of the site and adding site entries for access off nearby roadways.
"This very important milestone means the community of Grenfell and the surrounding area are one step closer in welcoming some of their resident back to their home community in the future Grenfell Long-Term Care Home," said Integrated Rural Health Physician executive Dr. Johann Roodt.  "The community will be able to see the beginnings of a beautiful building that will eventually become home to so many for years to come."
"The residents of the Town of Grenfell and surrounding municipalities are very excited to finally have the sod turning for the new Level IV long-term care home," said Town of Grenfell Mayor and Chair of the Grenfell Health Foundation Rod Wolfe. "We look forward to working with the SHA and contractors for the project throughout construction, and into operationalization of the new home."
Construction work is expected to continue until winter freeze begins, with major construction activities resuming by Spring 2024.
"Scott Builders Inc. is proud to be part of the team contributing to the successful development of the new Grenfell Long Term Care Home," said Scott Builds Inc. general manager Will Woodward.
Construction is expected to be substantially complete by early 2025.
Featured image: (Government of Saskatchewan)