The Montreal Port Authority (MPA) announced the development of an urban promenade along its facilities in the Cité-du-Havre sector.
The project includes a pedestrian path, a balustrade, tree planting, street furniture and information panels on Port activities. Work is set to start at the end of September, with completion scheduled for early December. This promenade reflects the objectives of the MPA's Strategic Plan 2023-2027, which calls for investments of $10 million in projects to improve the city-port interface, as well as the objectives of the 2030 Agenda of the Worldwide Network of Port Cities (AIVP), of which the Port of Montreal is a signatory.
To create this new space, a balustrade, street furniture, a bicycle repair station and tree planting are planned to offer Montreal residents and visitors a relaxing space with a privileged view of Port facilities and the sector, from Bickerdike Terminal to the Old Port (Grand Quay). Named Promenade Bickerdike after the nearby terminal of the same name, the promenade will also feature several information panels to document the history and development of the surrounding urban landscape. These include a varied range of information on Port activities and the sector's industrial heritage.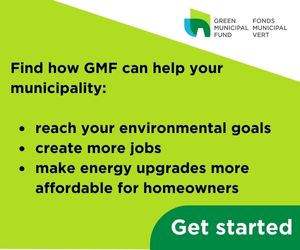 Project works will be carried out from late September to early December 2023. Tree planting and finishing touches will take place in the spring of 2024.
"The Port of Montreal has had a tremendous impact on the city's history and advancement, and has helped shape the landscape as we know it today. We're delighted to be able to offer Montrealers and tourists this vantage point on our activities, and to improve the urban space near our facilities. This project is part of a long-term vision to improve the city-port interface and foster harmonious relations between the Port of Montreal and the neighbouring community, which we consulted," said Geneviève Deschamps, acting president and CEO of the MPA.
With a total investment of $2.5 million, this project is in keeping with the MPA's broader commitment to develop its territory responsibly, improve the urban landscape near its facilities and raise public awareness of Port activities. Several other projects along these lines have been carried out over the years, including the green embankment along Notre-Dame Street near Sicard Street, landscaping near the overpass in the Viau sector, and the Port of Montreal's Grand Quay which includes the green roof (Promenade d'Iberville), the Port Centre, Commencement Square and the Port of Montreal Tower.
"The development of an urban promenade in Cité-du-Havre is directly aligned with the City of Montreal's vision for the Bridge-Bonaventure sector. This project will not only enhance people's active mobility experience in the sector, but will also provide new vistas of the River, the Old Port and, of course, the rich industrial and Expo 67 heritage," said Montreal Mayor Valérie Plante.
Featured image: View of the Promenade Bickerdike (CNW Group/Montreal Port Authority)