Construction is now underway on the University of Victoria's National Centre for Indigenous Laws (NCIL).
The Law Foundation of British Columbia announced it is increasing its total commitment to NCIL to $11 million, boosting their initial $5-million funding commitment to help complete the new centre. The foundation is UVic Law's largest donor since the inception of the faculty in 1976.
"The Law Foundation of BC is honoured to support the construction of a beautiful and fitting new home for scholars who are working to advance the recovery and resurgence of Indigenous laws. This new space will help breathe life into the learning and work that takes place there, where teachers and students support Indigenous communities seeking to articulate and apply their laws to contemporary challenges. UVic is leading the way in transforming what legal education means and the new centre will be at the heart of that transformation," said Josh Paterson, executive director, Law Foundation of British Columbia.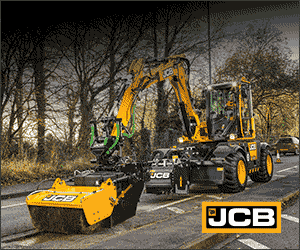 The law foundation's latest gift is in addition to commitments from the BC government of $13 million in 2020 and $9.145 million from the federal government in 2019.
The NCIL building has been designed to reflect and honour the long-standing relationships between the law school and the Songhees, Esquimalt and WSÁNEĆ peoples. It will house the joint degree program in Canadian Common Law and Indigenous legal orders (JD/JID), and the Indigenous Law Research Unit.
"This physical structure represents a sanctuary where our laws, which enable us to be peoples, will be safe, and where both Indigenous and non-Indigenous students will learn about those laws, creating the foundation to a multi-juridical Canada." said Val Napoleon, Acting Dean of Law, Professor, and Law Foundation Chair of Indigenous Justice and Governance.
The building, a 2,440 square-meter addition to the current UVic Fraser law building, will also house the Environmental Law Centre, the Business Law Clinic, and the Access to Justice Centre, an Elders' room and garden, and spaces for gathering, ceremony, and sharing of histories and knowledge. The design of the building will facilitate place-based learning and will create a flow between the old and new buildings and indoor/outdoor space including an outdoor learning deck, a sky classroom and a maker's room.
"The new National Centre for Indigenous Laws will transform the legal educational system in BC and Canada, by providing a culturally relevant space for the joint Indigenous and Canadian Common Law degree program and bringing people together to become leaders in reconciliation," said Selina Robinson, Minister for Post-Secondary Education and Future Skills.
Construction of the National Centre for Indigenous Laws is on track for completion in Fall 2024.
Featured image: (University of Victoria)