The Government of Canada and the City of St. Albert announced more than $13.9 million in joint funding to retrofit St. Albert Place, St. Albert's main community hub.
St. Albert Place is a key piece of infrastructure that not only serves as the municipality's City Hall, but is also its primary cultural facility, containing the public library, Musée Héritage Museum, Arden Theatre, and visual arts studios.
"Our government is committed to supporting infrastructure projects, such as the St. Albert Place retrofit, that improve life for Canadians and help move us towards our emissions goals. This project will benefit St. Albert socially, culturally, and environmentally through energy savings, emissions reductions, and accessibility improvements for an essential multi-purpose community facility," said Randy Boissonnault, Minister of Tourism and Associate Minister of Finance and MP for Edmonton Centre.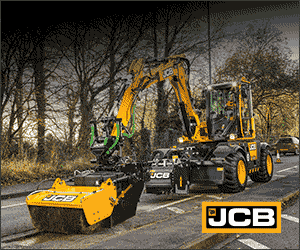 The funding announced today will lead to major energy savings, GHG emission reductions, and improvements to the building's climate resiliency. Funding will also improve the facility's accessibility, allowing community members of all ages and abilities to enjoy everything it has to offer for years to come. These improvements are expected to reduce the facility's energy consumption by an estimated 29.17% and greenhouse gas emissions by 558.8 tonnes annually.
The Government of Canada is investing $5,704,871 in this project through the Green and Inclusive Community Buildings program, while the City of St. Albert is contributing $8,260,571.
"Thanks to the investment from the Green and Inclusive Community Buildings program, we are thrilled that our City Hall, and hub of our community, will showcase St. Albert's commitment to being more energy efficient," said Cathy Heron, Mayor of St. Albert. "The City is dedicated to exploring innovative ways to reduce our carbon footprint and adapting to a changing natural environment. These upgrades to the 39-year-old building not only take into consideration its historic significance, but also directly take action against climate change. At the same time, we are excited to include renovations that will increase accessibility for all who enter its doors. St. Albert will continue to commit to expanding our accessibility as part of our pledge as a welcoming and inclusive community."
Featured image: (St. Albert Visual Arts Arts Council)