Finance Minister Robert C. McLeod announced today that the Government of the Northwest Territories (GNWT) has signed an agreement with North Star Infrastructure (NSI) to design, build, finance, operate and maintain the Tłı̨chǫ All-Season Road.
"This is a major step in improving connectivity for all residents of the Northwest Territories. The Tłı̨chǫ All-Season Road will increase resiliency of the Northwest Territories road network, while allowing for improved social and economic outcomes for the people of Whatì, Gamètì, and Wekweètì. Construction on the new road, which will start in the fall of 2019, will see the development of a new two-lane, 97-kilometre gravel all-season road, providing a year-round connection from Whatì to Highway 3, southwest of Behchokǫ," said Robert C. McLeod, Minister of Finance.
The project includes unique local and First Nations involvement, with the Tłı̨chǫ Government taking 20 per cent equity ownership in NSI. Through the construction, operation, and maintenance NSI is contractually obligated to procure a meaningful percentage of project resources and labour from First Nations and/or local Northwest Territories Businesses. In addition, NSI is required to meet minimum First Nations training requirements over the contract period, ensuring that significant knowledge transfer and capacity building occurs within the Tłı̨chǫ community.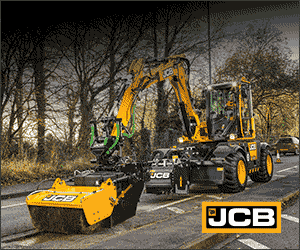 NSI is a fully integrated team that brings extensive experience designing, building, operating and maintaining projects. NSI is a consortium consisting of Kiewit Canada Development Corp., the Tłı̨chǫ Government (as 20 per cent equity provider); and together with Design-Build partners Peter Kiewit Sons ULC, Hatch Corporation, and Thurber Engineering Ltd. will finance, design, construct, operate, and maintain the Tłı̨chǫ All-Season Road.
"This Tłı̨chǫ All-Season Road will run through Tłı̨chǫ lands. Tłı̨chǫ Government's equity ownership in NSI recognizes and respects this important fact" said Tłı̨chǫ Grand Chief George Mackenzie. "Tłı̨chǫ Government appreciates the GNWT's moving this project forward and the generous support of the GNWT to make this project a reality.  We also recognize Canada's contribution. We think this road represents an important piece of the essential infrastructure for the Tłı̨chǫ region.  We are very proud of our new partnership and look forward to the economic benefits it will bring to the whole of the Territories," said Grand Chief George Mackenzie, Tłı̨chǫ Government.
The total value of the contract is $411.8 million, which includes maintaining the road in a like-new condition for 25 years after the completion of construction.
Substantial completion of the road is expected in the winter of 2021.