Enbridge and the City of Toronto have announced plans for a joint project to construct the City's first renewable natural gas facility, located at the Dufferin Organics Processing Facility. Together, Enbridge Gas Distribution and the City of Toronto will build and install equipment that will turn the City's organic waste (apple cores, egg shells, coffee grounds, etc.) into clean energy.
Almost 50 per cent of household waste (by weight) is organic material. When organic waste breaks down, methane is created. Many municipalities burn the methane produced from waste facilities and sewage treatment plants, throwing away this valuable energy resource and opportunity to lower their greenhouse gas emissions.
Instead, through this facility, the methane can be captured, cleaned and used like traditional natural gas. It is carbon neutral, and has the same environmental benefits as renewable electricity.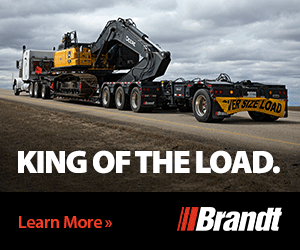 Expected to be complete in 2019, the project supports the City's vision of using Toronto's organic waste to offset greenhouse gas emissions. As an added benefit, the newly created carbon-neutral, renewable natural gas will be injected into the natural gas distribution system to fuel the very trucks that picked up the Green Bin waste.
"This project represents a path to low-carbon fuel for the City and will play an important role in helping us reach our goal of reducing greenhouse gas emissions by 80 per cent by 2050," said Toronto Mayor John Tory. "The City remains committed to its climate change action goals and to creating a more sustainable Toronto. By working with Enbridge we are able to move positive projects like this forward to the benefit of our residents and the environment."
Renewable natural gas (RNG) is a type of green gas. It is a carbon‐neutral, sustainable fuel that is created from decomposing organic waste. From a greenhouse gas emissions perspective, RNG demonstrates tremendous benefits. Methane that otherwise would have entered directly into the atmosphere is transformed into RNG. The Ontario Ministry of Energy (Fuels Technical Report) believes that RNG can replace up to 15 per cent of Ontario's conventional natural gas supply by 2035.
Converting fleets, public transit, and heavy-duty vehicles from diesel to natural gas will reduce greenhouse gas emissions by approximately 15 per cent and save up to 40 per cent on fuel costs. Further, vehicles running on RNG are considered net neutral (with respect to emissions).
"We all agree that we must have cleaner or lower carbon energy options to heat our homes and move our vehicles," said Cynthia Hansen, Executive Vice President, Utilities and Power Operations, Enbridge Inc. "While traditional natural gas is the cleanest-burning conventional fuel, RNG is the first step in 'greening' the natural gas system. I commend Mayor Tory and the City of Toronto for their vision and commitment and we look forward to additional opportunities to partner with and support the City."
Enbridge and the City of Toronto estimate that more than 5 million cubic metres of RNG could be produced each year at this facility. That's enough to fuel 132 garbage trucks, 90 per cent of the City's fleet (or heat more than 2,000 homes).