The Government of Ontario has announced that it is cutting red tape to support new office and retail space in Toronto's Lower Don area and helping to create more than 50,000 new jobs, according to Minister of Municipal Affairs and Housing Steve Clark.
"By reducing Ontario's regulatory burden we're smoothing the way for the first of many projects in the Lower Don area and sending the message that Ontario is open for business," said Clark. "Making a simple change in the Building Code specific to the Lower Don Lands means construction can happen at the same time flood protection infrastructure is being put in place. To protect health and safety, the Building Code amendment also prevents the buildings from being occupied until the flood risk is removed."
The Lower Don area is a prime location for development, with plans for new waterfront parks, open spaces, green infrastructure and brownfield remediation. Planning for a new integrated GO/Smart Track transit station is also underway. Streamlining provincial approvals with the City of Toronto will bring the project to market faster and will enable private and public infrastructure construction that will add an estimated $5.1 billion to the Canadian economy.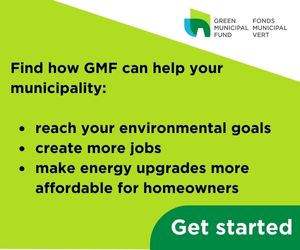 "We're making government work harder, smarter and more efficiently to make life better for the people of Toronto and everyone in the province," said Clark.