Minister of Infrastructure and Communities François-Philippe Champagne joined local and provincial officials to announce funding for the expansion of the BMO Convention and Trade Centre in Calgary. The project will more than double the size of the BMO Centre to almost one million square feet, transforming it into Canada's second-largest facility, and create new spaces for conferences, meetings, exhibitions and consumer shows.
"I am happy to see this significant investment in Calgary's cultural infrastructure. Projects like the BMO expansion not only foster business development and investment in Calgary, they also create thousands of new jobs building world-class facilities," said Sandra Jansen, Minister of Infrastructure for Alberta.
The Government of Canada is contributing up to $166.6 million to this project through the New Building Canada Fund, while the Government of Alberta and the City of Calgary are each providing $166.6 million through the extension of the Calgary Rivers District Community Revitalization Levy. The Calgary Exhibition and Stampede Ltd. has previously committed $3.9 million.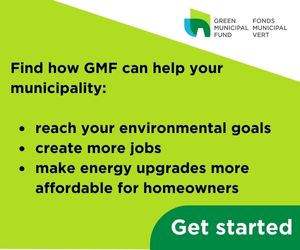 "This is a significant investment that will pay dividends for generations to come. An expanded convention centre is a key part of Calgary's plans for downtown," Naheed Nenshi, Mayor of Calgary. "Not only will this investment in the BMO Centre create jobs, this project is an opportunity to boost Calgary's travel and tourism sector and our overall economy."
Under the Investing in Canada Plan, the Government of Canada has approved over $4.1 billion for more than 215 projects for communities across Alberta since 2016.