By working together in the coming months, this country's federal and municipal representatives can concretely improve the lives of Canadians from coast to coast to coast. That's the key message of a flagship document released by the Federation of Canadian Municipalities (FCM) — presenting recommendations for the new government's first 100 days.
"A minority parliament brings unique opportunities, and Canadians want to see their elected representatives working together to deliver concrete results," said FCM President Bill Karsten. "Working together to get things done is where local governments excel, and we're eager to work with this government and this parliament to make people's lives better."
"When I look at this parliament, I see real opportunities to tool up Canada's cities to deliver the frontline progress people want to see. This can be where we launch a new era of world-class public transit, with expanded leadership on housing affordability. This can be where we double down on our cities and communities as engines powering this country's quality of life," said Don Iveson, chair of FCM's Big-City Mayors' Caucus and mayor of the City of Edmonton.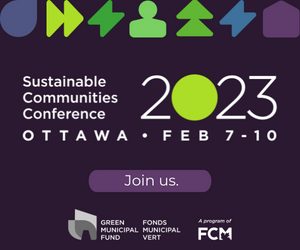 "Our rural communities are economic drivers for this country, and we bring incredible talent and resilience to the table. But to unlock our full potential, we need the right tools, from reliable Internet to modernized infrastructure. We need this government and this parliament to step up as champions for rural communities and millions of Canadians who embrace this way of life," said Ray Orb, chair of FCM's Rural Forum and reeve for the Rural Municipality of Cupar #218 in Saskatchewan.
FCM's call-to-action, entitled Building Better Lives Together, represents the united vision of cities and communities of all sizes, in every Canadian region. It urges the federal government to move quickly—in its first 100 days—to engage municipalities in 15 policy areas, including:
Strengthening local infrastructure, from roads and bridges to water systems and arenas, by ensuring federal investments reach municipalities as intended.
Modernizing public transit for faster commutes and lower emissions, by implementing election platform commitments to launch permanent, predictable federal transit funding.
Making housing more affordable by building on the National Housing Strategy to support lower-income Canadians, while strengthening leadership on the wider housing crisis.
Supporting local climate action—both to protect our communities from extreme weather, and to unlock municipalities' tremendous potential to reduce greenhouse gas emissions.
Championing rural communities by urgently tackling the rural Internet access gap, while continuing to build a rural lens into the heart of federal policies and investments.
"The City of Montréal is experiencing a period of historical prosperity, but, like many other municipalities, it faces significant challenges. In terms of mobility, housing, ecological transition and economic development, our responsibilities are great, but our resources are limited. To make Montreal a greener and fairer city, we will need the support of the federal government," said Valérie Plante, mayor of the City of Montreal.