How the infrastructure sector is cultivating a more diverse workforce.
It is imperative that the leading decision makers in the industry are representative of the wider communities in which major infrastructure projects are planned, built, and operated.
During a recent INFRAIntelligence webinar, ReNew Canada gathered leading experts to discuss how the construction and infrastructure industry can help cultivate more skilled and diverse workforces. What are some of the most innovative ideas for attracting talent and closing the gap that exists for underrepresented groups such as women, people of colour, and First Nations?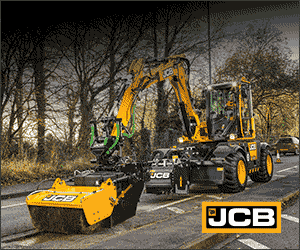 Glass ceilings
Matti Siemiatycki, director of the Infrastructure Institute at the University of Toronto, has studied and worked on infrastructure projects for over a decade and during that time it has become increasingly clear to him that the sector has a major diversity gap.
"This moment is the moment where we have to have this conversation and we have to come up with real solutions to increase equity, diversity, and inclusion in the construction and infrastructure sector," he says.
Siemiatycki feels the impacts of this gap have become clear in terms of some of the horrific racist incidents that have happened just in the last year, which show that the industry needs to do much better.
"We have a talent gap, and we are missing out on a large share of our community who could both contribute to projects and benefit from them."
He points to a wide variety of statistics and indicators highlighting the magnitude of the diversity gap in the infrastructure sector. Recent data collected by the World Economic Forum (2016) provide a high-level snapshot of the gender diversity gap. Compared with other industries such as health care, financial services, and media, the infrastructure sector has the lowest share of women in the overall workforce (16 per cent).
The infrastructure industry also has an especially thick glass ceiling for women reaching senior leadership positions. It has the smallest share of female CEOs (two per cent) after the energy sector, as well as the lowest share of women in senior (nine per cent) and mid-level positions (13 per cent) compared with other economic sectors.
While there has been progress, Jennifer Khan, head of inclusive diversity, people and culture, at EllisDon, believes more still needs to be done.
"The better question to ask is, 'Is it enough?' And the answer is, No it's not enough.'"
Khan remembers her first experience on a job site, where she endured catcalls from workers.
Thankfully, that doesn't happen anymore, yet recently she was walking a site with four other women and that is something that still, unfortunately, still turns heads.
In her role at EllisDon, Khan focuses on training and education and recruitment and retention.
One of the first things she did was create an inclusive diversity training module that is now mandatory for all employees and something the company is happy to share, and does, on the Canadian Construction Association's website.
"We have a responsibility, as a larger organization, to share, and I don't want us to compete over who has the best inclusion or diversity program, because then it becomes something that divides us when it should be something that unites us," says Khan.
Khan believes the first job with diversity training is to give people the tools to be able to have tough conversations. "What we found was that people really wanted to have the opportunity to be able to talk safely about race and ethnicity, racism and discrimination in the construction industry.
"Discrimination exists and people need to acknowledge that for us to be able to change it."
When it comes to recruitment, the company is now looking in places it never went before, such as newcomers looking for their first jobs in Canada.
"These people may have been overlooked before in the hiring process because they didn't have that Canadian job experience," says Khan.
EllisDon has seen positive impacts numerically, according to Khan. In the first quarter of 2021 the company saw a six and 11 per cent increase respectively, in hiring women and people from diverse backgrounds, compared to the rest of 
their workforce.
Like many companies EllisDon is still working on a strategy to help propel career development so that they are seeing those levels of diversity at its more senior levels.
Community benefits
Rosemarie Powell, executive director of the Toronto Community Benefits Network (TCBN) thinks the planning process has systemically left out the voices of people who really need it the most.
"As we looked at the amount of investment different levels of government were making in infrastructure, and as we organized across the city, we recognized that the voices of people that have been left out of the economy have really not been centred in the conversation."
In 2014, as part of the final planning stages of Metrolinx Transit Expansion program, including the $11-billion Eglinton Crosstown LRT, TCBN worked with labour unions, local community groups, organizations and funders from across Toronto to advocate to Metrolinx to negotiate and sign a Community Benefits Framework that would apply to all future transit projects. This framework outlined Metrolinx's commitment to include requirements for community benefits in its project agreements.
"We are working one project at a time to ensure there are benefits for the local community, not after the project is built," says Powell. "We look at jobs and opportunities while the project is being built—construction jobs, construction contracts for small businesses, social enterprises, and minority-owned businesses."
Powell says TCBN is at the table with the key decision makers, like Infrastructure Ontario and the Ministry of Labour, Training and Skills Development to make sure it happens by supporting the implementation of the community benefits agreements programs that they negotiate.
"We have established programs to help fill the gaps within the ecosystem of community benefits," she says. "Our member organizations provide support and services, such as apprenticeship training or employment services. [TCBN] is right there in the centre trying to coordinate that and make sure there is a seamless pathway into the jobs and opportunities that have been negotiated and committed to."
The NexGen Builders Mentorship Program is just one example. It prepares workers who have been historically underrepresented in the construction industry to enter the workforce. The program is geared towards those in their final stages of pre-apprenticeship training, to support them through the intake process with the union and the first year of their apprenticeship.
Mentoring the next generation is also why Cathy Xue, associate VP with InstarAGF Asset Management Inc., serves on the board of the Young Leaders in Infrastructure's Toronto Chapter, which is affiliated with the Canadian Council of Public Private Partnership. With more than 1,000 members, its mandate is to create an educational and networking platform for young professionals in the infrastructure sector.
Hearing voices
For Siemiatycki, the gaps in diversity and inclusion along gender and racial lines are just stunning. The low numbers of women, Indigenous and racialized people in senior management levels, he believes start to manifest in terms of whose voices are being heard.
His colleague, Cecelia Pye, did a study for a 2019 article they co-wrote entitled Closing the Diversity Gap in the Infrastructure Industry, in which she analyzed publicly posted videos of all the board of director meetings of major transit agencies in three North American cities: Metrolinx in Toronto, TransLink in Vancouver, and the Metropolitan Transportation Authority (MTA) in New York City, and watched who was doing most of the speaking.
"She found that, not only were there disproportionally fewer women on these boards but the spoke less than their colleagues on their time on the boards, they were interrupted more, they had less input on key decisions related to issues of finance and budget and project management," says Siemiatycki. "This is what systemic inequality does and how it cascades through the systems."
Inclusive recovery
According to Powell, the ongoing pandemic has stalled progress and left communities of colour devastated. TCBN's mandate was a way forward, she says.
Earlier this year, the organization launched a national campaign calling on the federal government to commit to an "inclusive recovery" by ensuring community benefits requirements be included in post-COVID-19 infrastructure investments.
"It's an unprecedented amount of money (being invested) and throughout the pandemic we have been learning more as a community, as a population, as a society about the huge levels of inequities and the disproportionate impact that some communities are facing," she explains.
"We've known historically that the construction industry is a challenge with equity and diversity. We just want to make sure that when government is planning on spending this kind of money, especially taxpayer dollars, that community benefits are central to the planning and to the consideration and to the policies that these general contractors have to commit to in order to receive the funds."
Message received.
In its announcement of $26.8 billion in funding for four transit projects in the Greater Toronto Area in May, the federal government's press release read in part: "… the federal government's funding is dependent on satisfying conditions including … maximizing benefits for communities including through Community Benefit Agreements, and meeting employment thresholds for underrepresented communities including Black, Indigenous and people of colour, and women."
For Powell, this means construction companies are finally realizing that inclusion and diversity are not something that can be ignored anymore.
"They do have to change their practices and intentionally look at ways, during the bidding process, to include what their commitments to community benefits are going to be and to carve out specific targets that they intend to reach."
John Tenpenny is the editor of ReNew Canada.
[This article originally appeared in the November/December 2021 edition of  ReNew Canada.]
Featured image: Ahmed Abdi (right) and journeyman Tommy Jefferson. Abdi, of Carpenters Union Local 27, is a mentor with the NextGen Builders program. (Toronto Community Benefits Network)