by Terry Johnson and Peter Miasek
"High Frequency Rail gathering steam," bureaucrats said at the Canadian Council for Public-Private Partnerships at the November 2022 conference. It followed an article in the Toronto Star, a day earlier, reporting that the cost of the 15-kilometre Ontario Line subway in Toronto has ballooned from $10.9 to $19 billion and may yet go higher.
While High Frequency Rail (HFR) and the Ontario Line are very distinct projects, the common issue is the need for realistic, up-front costing. It's been theorized that many Canadian infrastructure projects would never get off the ground if the absolute truth on final scope and price tag was known at the outset and while we have become accustomed to seeing up to 50 per cent cost overruns, the Ontario Line appears likely to top this. Taxpayers deserve improved accuracy and transparency.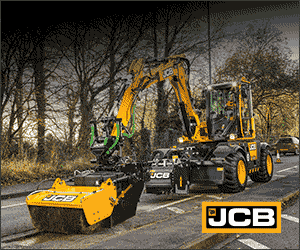 In 2017, VIA Rail's HFR project saw estimates of between $4 and $6.6 billion for a new 800-kilometre passenger-only service between Toronto and Québec City by way of Peterborough and Smiths Falls. The lower of the two estimates was for diesel propulsion likely using the new trainsets currently being delivered to VIA Rail. The higher amount was for electric or hybrid propulsion. A top speed of 177 kilometres per hour (kph) meant that at-grade road crossings could be retained according to current Transport Canada rules. It was also based on using the existing route alignment and eking out whatever speed increases it would safely allow.
The proposed route along the long-abandoned, meandering CP Havelock subdivision between Toronto and Smiths Falls and passing through suburban areas of the GTA, Montréal and Québec City will be extremely challenging from cost and deliverability standpoints especially with train operating speeds above that available from the existing track bed. The March 2022 Transport Canada Request for Expressions of Interest (RFEOI) procurement document cites speeds "up to 200 kph" with remarks in the updated RFEOI that even higher speeds will be considered. Capital costs can be expected to escalate dramatically if a maximum train speed above the original 200 kph is adopted due to the need for precision track.
Building on the old Havelock subdivision to accommodate maximum speeds above 177 kph will be challenging because of the need for wide radius curves to maintain high train speeds and the uncertain geology of the Canadian Shield, adjacent glacial till, and the protected Frontenac Arch region over which the preliminary route is envisaged. Very intensive subterranean and land surveying will be required to minimize the likelihood of surprise problems such as sinkholes that can incur major unplanned costs and project delays. Climate-hardening is also essential.
If HFR is to be time-competitive with driving and flying it is vital that trackage through urban areas be upgraded to facilitate higher average speeds and a smoother ride than that suited to most existing, freight-only, urban traffic routes. Precisely aligned, welded rail capable of withstanding the high axle loading of freight cars weighing up to 130 tonnes may be necessary. Slow, rough, and clattering approaches to stations in city centres can reduce average train speeds, lessen HFR's appeal to intercity travelers and annoy local residents.
Trackage shared with freight railways may also preclude overhead, high-voltage, electric power catenary. Although there are routes carrying double-stack containers "under the wires" in the United States, it seems unacceptable to Canadian Class 1 freight railways. Unless resolved it would require hybrid propulsion for HFR trains making them more expensive and less efficient.
Although the Government of Canada has funded early-stage work on HFR to the tune of $396 million and delayed any final go-ahead until 2026 or 2027, surely the priority should be to provide Canadian taxpayers with high-reliability cost estimates, properly inflated to a realistic in-service date, potentially a decade or so hence. In this regard the HFR business case submitted to Cabinet in 2021 by the Joint Project Office and funded at a cost of $71.1 million, must be made public. The ongoing level of project financial and technical transparency should at least emulate that of Metrolinx for their GO Expansion project.
A realistic order-of-magnitude cost for the Toronto to Québec City HFR project is therefore essential before project planning proceeds in earnest. To properly evaluate the physical and commercial challenges an exhaustive SWOT (Strengths, Weaknesses, Opportunities, and Threats) analysis must also be prioritized. These are essential elements to ensure the project is viable and does not expose taxpayers to a blank cheque that has become the norm in major infrastructure projects. Somewhat alarming is that federal Transportation Minister, Omar Alghabra, recently indicated the project capital cost remains unknown.
As the competition for federal funds for climate-related remediation, national defence, supply-chain improvements, health care, housing and other national needs escalates, it is vital to have an informed discussion on public investment priorities. A federally funded HFR gravy train that might eventually hit the cost and political buffers or end in a scandal, as several light rail projects have done, seems a poor one.
That the entire Windsor-Quebec City corridor requires substantial and urgent investment in much improved passenger rail services is without question. Except for procurement of the new corridor fleet, VIA Rail Canada has deteriorated into a rolling museum sustained, not by successive federal cabinet tinkering and paucity, but by dedicated customer service and maintenance staff and users who have few or no other travel options and/or understand its environmental advantages.
Many will be familiar with Daniel Burnham's maxim, "Make no little plans. They have no magic to stir men's blood …" Intercity passenger rail in Canada requires big plans. But we should be smart enough not to have our financial boiler explode far short of our destination with hopeful passengers waiting for a train that doesn't come.  
[This article originally appeared in the March/April 2023 edition of ReNew Canada.]
Terry Johnson is the president of Transport Action Canada.
Peter Miasek is the president of Transport Action Ontario.
Featured image: (VIA Rail Canada)