It's not rocket science. Effective communication  with the public about infrastructure decision-making, service disruptions, and ongoing projects is a no-brainer and not terribly difficult to achieve over time. Why, then, do some communities across Canada excel at it while others don't?
Part of the answer lies in the priorities of different municipal leaders. In municipalities where effective communication takes place, the elected officials and staff value citizens, their time, and their ideas. It's also likely due in part to the fact that citizens in some communities put more pressure on their leaders for more (and better) communication than others. Money is also a factor, and some municipalities can only afford a limited IT or communications department. However, having effective communication in place is worth a great deal to busy members of the citizenry—and it's also worth its weight in gold to municipal staff in terms of having things run smoothly and in the ideas they might receive.
Communications best practices urge us to start with positive projects and focus on gradual progress. Like any other initiative, creating a more effective communications strategy should involve defining the results you hope to achieve, tracking results and adjusting as needed. Multiple departments should be included in the planning, and a variety of communications methods, including face-to-face events, should be included. However, in this day and age, there should be a strong focus on online tools.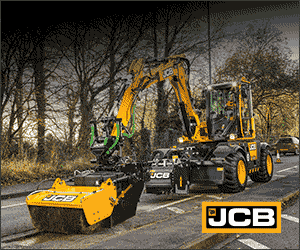 As with their overall strategy, the online communications strategy of the Town of Oakville in Ontario is all about the citizens. "The main focus […] is to be citizen-centric in what and how we offer information and services online," says Oakville's online communications advisor Janine Ivings. To make it easy for citizens to access information about service disruptions, Oakville launched a dedicated web page in August 2012. "This additional communication tactic allows residents to sign up for the RSS feed, and helps provide a direct link to information when we share on our social media sites," she explains. "We also continue to use traditional communications (advertising, signage, direct mail, et cetera) to alert residents of pending service disruptions." Oakville Transit has maintained its own website for a decade, and launched its own Twitter feed in April 2012. Combined, this account and the main Oakville Twitter account have more than 5,100 followers. Of course, all staff must adhere to social media use guidelines.
To ensure they hear about citizens' needs directly, Oakville launched an online Idea Forum in October 2012, with categories such as "Online Services" and "What Makes Oakville Liveable." Staff have also conducted a survey to gather opinions on online services.
Web-based communications are also important for the Ontario Ministry of Transportation (MTO). In July 2010, MTO conducted a rapid bridge replacement (RBR) project on the Aberdeen Bridge on Highway 403 near Hamilton in about 51 hours. In addition to contacting the press, using signage, and so on, MTO communicated with the public about the progress using Twitter (more than 5,000 followers) and a live website video feed (usage not tracked). It also provided a public viewing area, and all these options are now used regularly (recently at the Bridgeland Avenue RBR in Toronto in November 2012). It was a first for Toronto and garnered a lot of media attention. "The viewing area consisted of bleachers that were set up a safe distance away, as well as tents to protect spectators from the weather," notes MTO communications coordinator Astrid Poei. "It also enabled the media to obtain aerial shots." The MTO also hosted guests at the RBR site from building associations, Ryerson University, the University of Toronto, Humber College, and Seneca College.
Communications on the go
During public consultations for the city's website, citizens of Waterloo, Ontario came up with the idea for PingStreet, a cutting-edge (and free) mobile app designed to facilitate seamless, daily interactions between citizens and multiple levels of government. It was launched in early 2013, and provides location-based real-time information, such as garbage and recycling calendars, current events, and road closures. There have been more than 5,000 downloads of the multiple-award-winning app so far, says Waterloo online communications specialist Brandon Currie. The app can direct users to the contact information for their local elected official, or help them point out a concern like a pothole.
"PingStreet is a natural extension of the other forms of communication we practice at the City of Waterloo, all of which are designed to provide service excellence to our stakeholders," he notes. "As people increasingly use mobile devices as their central hub of communication (especially in a tech hub like Waterloo), PingStreet allows us deliver information in a timely and relevant manner. It also enhances our ability to listen to citizens, and better respond to their questions and concerns. We're already doing this through social media, of course, but PingStreet provides a direct link between users and their municipal government."
While not all of the suggested additions to PingStreet—and there are many—are within the City of Waterloo's purview, top suggestions include airport information, food inspection, real-time city bus information, emergency warnings, community volunteer opportunities, and more hospital emergency wait times (PingStreet currently offers one hospital's data feed). School bus alerts were just launched at the end of September.
Currie says the City's guiding principles will continue to be used to make important strategic decisions relating to its communications with the public. "The first of these is our corporate mission, which is to provide needed and valued services that help build the best quality of life for all citizens, and the other comes from our current strategic plan, which encourages us to build a culture of 'let's try it' rather than 'we better not do that,'" he explains. "Since PingStreet is at the intersection of those two principles, it has become part of our overall communication strategy, and seems to be paying off."
Treena Hein is a freelance writer based in Pembroke, Ontario.