What will Canada's infrastructure sector look like in 2050?
From technological advancements, to solving labour shortages and making sure infrastructure projects are adapted for climate change, there are plenty of action items to be crossed off the list over the next decade-and-a-half.
In an effort to look at the issues currently facing the construction sector and how they might be resolved, as well as what the sector may still be dealing with in 17 years, we enlisted the help of ReNew Canada's Advisory Board and asked them to provide their expert perspective on the future of infrastructure.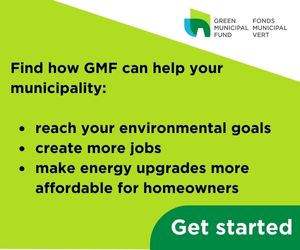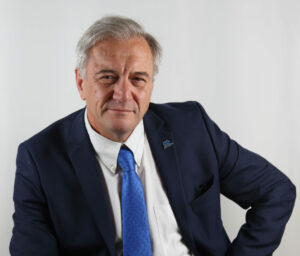 Richard Lyall, President, Residential Construction 
Council of Ontario (RESCON)
Technology—and in particular digital twinning—will be a critical element in planning housing in the future.
Digital twins are being increasingly used in the automotive, healthcare, systems engineering and aerospace industries. Municipalities are also using digital twinning to create smart cities. It's only a matter of time before this futuristic technology becomes commonplace in the construction industry.
A digital twin is a virtual model in a computer that is designed to accurately reflect a physical object. By providing a digital representation of a real-world scenario, the technology can be used with data collected from scanners and sensors, allowing designers to test changes to structures in real time.
With digital twins, developers, architects, and engineers will be able to recreate a replica of a building in a virtual form, allowing them to study changes in behaviour of a building when plans are revamped.
The digital twin delivers information in a centralized platform and allows developers and designers to experiment digitally with changes to a structure.
For highway construction, digital twinning could also be used to make better decisions on routes and thoroughfares.
With the construction industry increasingly focused on decarbonization, digital twin technology helps by enabling developers, architects, and engineers to run "what if" scenarios and get a better handle on the impacts of using different types of materials on emissions from buildings. 
The technology could also prove to be a key component in tackling the housing supply crisis and associated issues. By using a digital representation of a housing development, for example, a developer would have better insight on the infrastructure, housing and transit needs of a community.
The digital twin market is growing by leaps and bounds as cities and regions around the world adopt the technology to better plan for growth and figure out how best to provide transportation, utilities, and housing.
Going forward, the sky is the limit for use of digital twinning to build faster and better in the construction industry.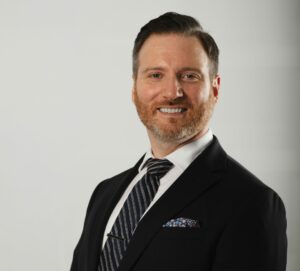 Jesse Unke, President & CEO, Maven Consulting
My thoughts regarding the future of construction are centered around the areas of technology, sustainability, and safety.
Technology/Digitalization
Use of AI in areas of asset management for infrastructure owners to predict maintenance needs and replacement cycles for their assets, as well as the use of AI to enhance project planning (supply chain) and risk assessments with the application of predictive methods.

Applications of AI with intelligent transportation systems (ITS) can also be used to optimize traffic management systems, parking systems, and municipal lighting systems.

Continued use of Building Information Modeling (BIM) again, for municipal asset management, and applications to project and construction management to allow for more efficient management of projects, leading to reduced delays and cost overruns. Applications of BIM in the form of 3D designs overlaid with 4D details including cost and schedule.

Use of drones for inspecting work faster and with more detail. Vast applications for drone use for asset management applications.
Sustainability
Implementation of energy-efficient designs of green infrastructure that incorporate low-carbon, ecologically friendly materials, with more ESG reporting becoming mainstream in conjunction with increased permitting and policy requirements. The focus will not only be on the environmental aspects of sustainability, but also the social aspects, looking at infrastructure that will fulfil human rights and promote well being, particularly with more venerable or marginalized groups in society.

Focus on climate adaptation and resilient design and planning of infrastructure assets, something that we have recently seen with transportation infrastructure in 2021 hit us close to home here in British Columbia.
Safety
Use of robots on construction sites for dangerous and/or repetitive tasks for humans, combined with the use of wearable technology for humans including exoskeletons, and cameras, leading to increased productivity/reduction in worker injury.

Use of virtual reality simulations for health and safety training, reducing the need for training sessions and lengthy manuals.

Again, use of drones for inspecting work in dangerous circumstances, namely at heights.

Use of autonomous vehicles and construction equipment providing both safety and efficiency on construction sites.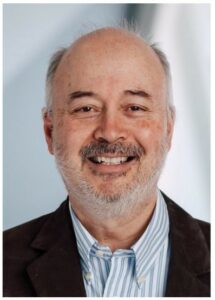 Dr. Quentin Chiotti, Practice Lead, Climate Risk and 
Resilience, Matrix Solutions Inc.
Proponents involved in planning public and private sector infrastructure projects are increasingly being asked to consider the impacts of warmer, wetter, and wilder weather, projected with climate change. When planning infrastructure to 2050, climate change must be considered throughout all aspects of operations, maintenance, and management of legacy infrastructure assets, and in the design and construction of new infrastructure. A key starting point is to accept that historical climate normal conditions (and in most cases even past extremes) are not a reliable indicator of future climate conditions, which could involve significant changes in chronic and acute conditions. 
Moving forward, it is critical to incorporate climate change considerations early and throughout the procurement process, such as in the initial business case, in environmental impact assessments, and in the initial design and construction phase, as well as incorporating the management of climate risks into operation and maintenance contracts. By extension, where you land on design standards upon completion and commissioning will have implications for the transfer of risk to those responsible for operations, maintenance, asset management, emergency management, and business continuity planning. 
Applying a climate change vulnerability and risk assessment upon new infrastructure to a wide array of climate hazards is already a requirement for projects receiving Federal funding through Infrastructure Canada and should be considered for all public and privately owned infrastructure, regardless of project size.
Credible climate data and future projections, such as information available through the Canadian Centre for Climate Services (CCCS) data portals are becoming the de facto source for data, where information on climate hazards, climate parameters, and critical thresholds can be applied to your specific project needs. The Public Infrastructure Engineering Vulnerability Committee (PIEVC) family of assessment tools are becoming the accepted standard for applying a climate change vulnerability and risk assessment to infrastructure projects. 
Climate change models have limitations and actual future conditions could exceed what these models project. Cascading, compounding, and cumulative effects could also come into play, where the physical impacts from different climate hazards can be catastrophic.
Engaging a climate change services expert is strongly encouraged to help your business navigate through this array of information, tools, and risk assessment process.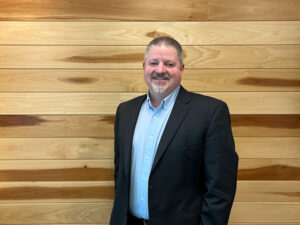 Duncan Williams, President & CEO, 
Construction Association 
of Nova Scotia (CANS)
It's no secret that Nova Scotia's construction industry is currently facing a significant labour shortage, one that will persist over the next decade unless measures are taken to help industry develop their current and future workforce. In the same breath, no one can deny the affordable housing crisis. Couple that with rising interest rates and supply chain issues and the link between all is evident. 
This isn't just a future problem—it's a now problem. 
Our provincial construction workforce may be faced with a challenge to keep up with labour force demands. Many trades and occupations have reported elevated recruiting challenges, which may be sustained with demands created by rising investment in both residential and non-residential construction, as well as increasing retirements and competition from other industries for a declining share of younger workers. 
The demand of the housing sector has been growing rapidly due to significant population growth in the last few years. In Nova Scotia, around 6,000 new units are under construction at any given time. The provincial government estimates 70,000 units will be needed over the next five years, meaning an average of 14,000 new units need to be built each year. That's about four times the record rate that developers have met recently. 
Given the importance of our industry to the economy and the future of Nova Scotia, there are many things we must do collectively to meet growing construction needs in the province. We must continue to challenge and align the desires of our communities and the realities of the economy and on the other hand, re-evaluate and revisit those to make sure that they match up. 
Social responsibility and environmental stewardship are ever present, as are the societal and systemic issues that have shone a spotlight on an industry that must adapt and change. CANS must be a vital hub for industry, committed to adapting and overcoming to lead into the future.  
If I were to look forward 10 years, my hope is that we've continued to innovate, both as an association and as an industry. I think industry will continue to modernize and I would hope that we'll see a very different cultural landscape.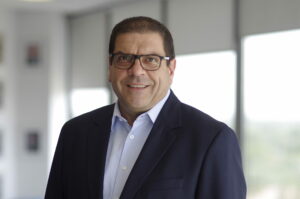 Vincent Guglielmo , Director of Innovation 
Initiatives, Canadian 
Urban Transit Research & 
Innovation Consortium (CUTRIC)
At CUTRIC, we envision a future where the transit infrastructure in Canada in 2050 is significantly transformed, sustainable, and driven by cutting-edge technology. To achieve this vision, we must focus on several key transformations over the next 15-20 years, involving both the private and public sectors.
Firstly, electrification is a crucial step towards reducing greenhouse gas emissions and creating a more environmentally friendly transit ecosystem. We must invest in electric buses, trains, and other modes of transportation, along with the development of an extensive charging infrastructure network. This will require strong collaboration between transit agencies, utility companies, technology providers and governments, at all levels.
Secondly, autonomous vehicles will play a significant role in our 2050 transit landscape. Advancements in AI and machine learning will enable more efficient and safer public transportation. Integration of autonomous vehicles into existing transit networks will necessitate rethinking urban planning and infrastructure design, as well as addressing regulatory challenges.
In addition to electrification and autonomy, hydrogen fuel cell technology will emerge as a vital component of our zero-emission transit future. Hydrogen-powered vehicles offer longer ranges and faster refueling times compared to their battery-electric counterparts. Furthermore, hydrogen can be produced from renewable energy sources, contributing to the overall sustainability of the transit system. Private and public sectors should collaborate in developing hydrogen production, storage, and refueling infrastructure to support widespread adoption of this technology.
Lastly, an integrated, multimodal transit system is essential for the future. Seamless connectivity between various transportation modes, supported by advanced digital platforms, will enhance user experience, and promote the use of public transit. Public and private stakeholders must work together to develop innovative solutions that facilitate this integration while prioritizing accessibility and inclusivity.
CUTRIC is committed to fostering innovation within the transit industry and facilitating the necessary transformations required to achieve this comprehensive 2050 vision. Through collaborative research and development projects, we aim to propel Canada's transportation sector towards a sustainable, technologically advanced, and interconnected future. By working together with our partners in both private and public realms, we can create a transit infrastructure that is truly transformative and benefits all Canadians.  
[This article originally appeared in the September/October 2023 edition of ReNew Canada]
Featured image: A BIM rendering of the Montréal Heart Institute project, which received a CanBIM Innovation Spotlight Award. (Magil Construction)