Growing up I spend summers at the family cottage in the Land O'Lakes region of Ontario. My brother and I spent much of our time outdoors, given the fact there was no television or Internet access. One season, we decided—as teenagers are wont to do—that we needed a place to hang out sans the parental units. Given that we were short on cash, but long on time, we decided to build our very own clubhouse with what we could gather from around the property. Using scrap wood salvaged from the demolition of the cottage's previous deck, along with other materials lying around, and skills passed along to us by our handy father and grandfather, we pieced together a small shed. Within a few years the space inside our hangout shrunk as we grew, and we abandoned our creation. But fear not, our clubhouse lived on as the cottage shed. Three decades later it still serves us well as storage for everything from the lawnmower to a beer fridge.
While certainly not in the same realm as the large, complex, institutional buildings featured in this issue, our project can certainly be classified as low-carbon and net-zero.
Rising next to Lake Ontario on George Brown College's Waterfront Campus, Limberlost Place is the province's first tall wood building and a model for mass timber construction. Fittingly, the new building will house the college's schools of architectural studies as well as the Brookfield Sustainability Institute.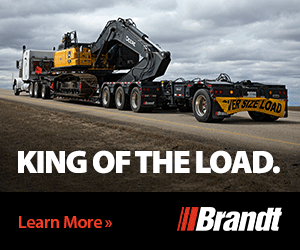 "The goal is for the building to become a living lab where students will learn within and from it," says GBC's project director, Nerys Rau.
A little further east, on the University of Toronto's Scarborough Campus (UTSC), a new residence—built to the Passive House high-performance building standard—is nearly ready to welcome first-year students.
According to Andrew Arifuzzaman, UTSC's chief administrative officer, the structure is designed with a variety of low-energy features.
"The university hopes that by producing a passive house residence at this scale, developers will see the benefits of this type of construction," he says.
It's great to see educational institutions such as GBC and U of T leading the charge to reduce emissions when it comes to building and maintaining new construction. The partnerships between owners and construction firms like those getting these impressive buildings completed are key going forward if Canada hopes to meet its emissions reduction target by 2050.
While my brother and I weren't thinking about how environmentally friendly we were being during the construction of our clubhouse, we'll certainly be reminded of the importance of sustainable construction materials and methods next time we grab a cold one from the cottage shed.
John Tenpenny is the editor of ReNew Canada.
[This article originally appeared in the July/August 2023 edition of ReNew Canada]
Featured image: George Brown College's Limberlost Place, under construction. (Salina Kassam)