Two days after the release of Budget 2018, it was clear that Conservative Party of Canada leader Andrew Scheer was less than impressed with what his Liberal colleagues in the House of Commons had presented, especially in relation to infrastructure.
Speaking to a packed room at the Toronto Region Board of Trade, Scheer spoke about the problematic approach to the use of federal tax dollars. "We've got the worst of both worlds: we've got long-term, big structural deficits and we've got less infrastructure spending."
Scheer cited that the decision to run a deficit is a poor choice by the federal government, leaving little room to react to unforeseen expenditures. And at the same time, he offered an example of an expense that would not exist if the Conservative Party of Canada were in power.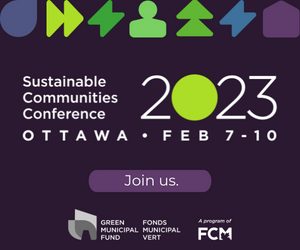 "This government has chosen to spend $500 million in the Asian Infrastructure Bank. […] This spending will not take place in Canada. This spending will build projects in other countries. This is something that the Conservative Party would absolutely re-direct here at home."
The Asian Infrastructure Bank is not the only one of its kind that Scheer noted was lacking in support from his party. He also took issue with the Canadian Infrastructure Bank (CIB), which is in development by the federal government. Instead, Scheer believes that a model already exists that successfully engages the private sector in the funding of infrastructure projects without sacrificing risk or revenue.
"Conservatives actually champion the idea of public-private partnerships so that infrastructure projects could be built with private sector participation. And that the reward from the projects going well, on time, on budget, would go to these investors that took the risk. This infrastructure bank flips that model around. It puts all the risk on Canadian taxpayers and all the rewards go to the billionaire investors from around the world. That is certainly not putting the Canadian taxpayer first; it's putting these investors first."
Scheer continue to criticize the Liberal government's handling of the CIB, noting that a chief executive officer has still yet to be named for the project.
According to Scheer, the party is now working on its platform that it will present to Canadians in advance of the next federal election, scheduled to take place on or before October 21st of 2019, one that will detail the Conservative Party of Canada's plan for improving infrastructure across the country.