By Hunter Doubt and Jess Neilson
Veteran political journalist Chantal Hébert may have delivered the most appropriate synopsis of last week's federal election results by saying "it was the election no one wanted, and no one got what they wanted." With a low turnout, Canadians were not particularly interested in an election during the midst of the pandemic. The result, another Liberal minority and an eerily similar seat count for each party to that before the election, was anticlimactic with no party able to claim too much satisfaction with the result.
Short eleven seats from the majority government the Liberals were left frustrated. The Conservative Party failed for the second straight election to translate their winning of the popular vote to more seats or make inroads in Ontario's vote rich 905 region. And while there was continued growing popularity of Jagmeet Singh and Yves-Francois Blanchet, party leaders of the NDP and Bloc Quebecois respectively, each only translated that popularity into one additional seat. The NDP and Bloc, will continue to play a critical role in the balance of power, given at least one of the parties is needed to pass legislation. The Bloc have suggested they will support the government so long as they get what they want for Quebec.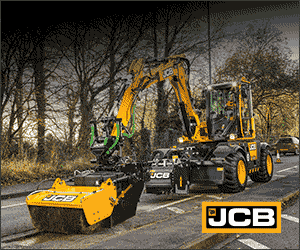 For infrastructure, the NDP is likely to support any increased infrastructure investments in green transportation solutions and infrastructure that utilizes the procurement and use of Canadian steel, aluminum, wood, and cement. They will also advocate for Community Benefit Agreements, accelerating climate goals, and increasing the construction of affordable housing. The Bloc would support these policies as well but would prefer decisions on investment priorities be made by the province rather than Ottawa.
The Liberals are likely to govern as if they have a majority for the foreseeable future, focusing on their platform commitments and a continuation of the status quo for infrastructure. The $181 billion Investing in Canada plan, announced in their 2015 platform, remains in motion, with climate change, achieving net-zero carbon emissions, affordable housing, investment in transit, trade and green infrastructure being the primary areas of focus.
Here are five areas to look out for with the newly elected government:
National Infrastructure Assessment: Launched in March 2021 by Infrastructure Minister McKenna, the assessment was launched to help map out Canada's evolving needs and priorities and drive more evidence-based and independent decision making. The consultation report recommended the creation of an independent advisory body to provide data-backed solutions to infrastructure policy and development. With a new minister to be appointed to infrastructure, time will tell how this advisory body is established and if the new minister carries this forward with the same enthusiasm as Minister McKenna.
Investments in Rail & Public Transit: Ahead of the election the government made a series of commitments to rail projects across Canada. This funding is largely driven by trying to appeal to voters in the cities, unlocking accessible and affordable housing, driving economic development, and reducing emissions. High-profile projects include the VIA Rail Toronto-Quebec corridor, the Surrey-Langley SkyTrain and the Broadway/Millennium Line in British Columbia, Calgary-Banff Rail, the Green Line in Calgary, Edmonton LRT program, and a previous commitment made to fund their share of Toronto's subway program. The Liberals also said they would study enhanced rail service in Southwest Ontario. Now more than ever there is alignment on transit being a priority between different levels of government which is positive given historic logjams caused by divergent priorities between different levels of government.
Infrastructure Finance: Both the Conservatives and NDP promised to scrap the bank if elected. With more time to demonstrate their value and crystalize their role, expect significantly more projects to be announced over the coming year with the majority of the $35 billion at its disposal still available to invest. The CIB was beginning to gain steam ahead of the election with various project announcements. Priority areas will continue to be public transit, clean power, green infrastructure, broadband, trade and transport, project acceleration and an increasing focus on Indigenous infrastructure. Another financing area to watch from the Federal government is the Low Carbon Cities initiative that aims to work with Canada's seven largest cities to accelerate their green transition.
Indigenous Reconciliation: All parties recognized the importance of advancing reconciliation with Indigenous people but proposed slightly different approaches. Over $6 billion has been earmarked for clean drinking water in communities and the Liberals have also pledged to support and accelerate unresolved land claims, promote self-governance and implement the United Nations Declaration on the Rights of Indigenous Peoples Act (UNDRIP) in all mandate letters. The Canada Infrastructure Bank has also committed $1 billion through the Indigenous Community Infrastructure Initiative to help close the indigenous infrastructure gap.
Infrastructure and Net Zero: The new Buy Clean Strategy will build on a previous announcement to require lower carbon concrete in federal construction projects. This includes a focus on supporting low carbon products made-in-Canada to be used in infrastructure projects like aluminum, cement, steel, and wood. With a greater emphasis on the infrastructure sector playing more of a role in the country meeting net zero goals, there is a growing focus on enabling manufacturers of building materials to invest and cut emissions, while also supporting local jobs. A recent example saw the Net Zero Accelerator fund, and financing from the Canada Infrastructure Bank, brought together to support Canadian steel producers electrify their operations. The strategy aligns with the government's current consultation on strengthening Canada's trade remedy system to protect against dumping of cheaper, and more carbon intensive building materials into the Canadian market.
One of the most immediate questions will be who the Prime Minister chooses for his cabinet, including replacing Catherine McKenna at Infrastructure Canada after she left politics prior to the election. The Prime Minister will need to replace four former members of cabinet that have been lost, all of whom were female, to maintain gender parity, as well as maintaining regional representation, especially with two Alberta MPs elected and the need to build bridges with the province.
For the role of Minister of Infrastructure, two possible candidates are Melanie Joly and Steven Guilbeault. Melanie Joly could be moved to infrastructure with her experience as a lawyer and running for municipal politics. Steven Guilbeault would be a natural fit given his commitment to environmental issues before entering politics and would continue to provide a climate lens to the department. At Transport, Minister Omar Alghabra is likely to stay in his portfolio, having only been in the job for six months before the election.
A new cabinet is expected to be announced in early October but with the status quo largely maintained the government should hit the ground running. With infrastructure at the heart of many priorities around economic recovery, climate change, affordable housing, and reconciliation, the sector will see continued high levels of spending and a growing focus on how to deliver projects to support other policy goals. As most minority governments can be short-lived, the Liberals will move quickly around their agenda and with the flurry of announcements prior to the election there will be a lot to get through for both the government, and the sector.
Hunter Doubt is Director, Transport, Infrastructure and Communities Practice and Jess Neilson is Associate Consultant, Transport, Infrastructure and Communities Practice, at Global Public Affairs in Toronto.
Featured image: Now more than ever there is alignment on transit being a priority between different levels of government which is positive given historic logjams caused by divergent priorities between different levels of government. (TransLink)