The Government of Canada announced the launch of the Request for Proposal (RFP) process for construction management services to support the next phase of the Block 2 redevelopment project. The RFP is open to all construction management companies. The construction manager is required to analyze and develop the project implementation options, and manage the deconstruction, construction and heritage conservation for the project.
The construction management contract is expected to be awarded in early 2024, with preliminary construction activities expected to begin in 2024.
The Block 2 redevelopment project will transform a mix of aging buildings and two vacant parcels of land into an innovative complex that is welcoming to all, is accessible and will meet the needs of Parliament and the public.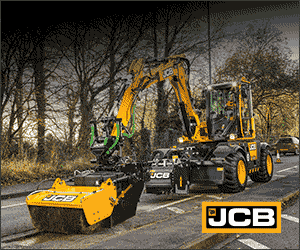 "The Block 2 redevelopment project will transform the Parliamentary Precinct into an innovative, accessible and modern complex that will better serve Canadians and meet the needs of Parliament. This Request for Proposal for Block 2 is an important step toward modernizing this historic area," said Jean-Yves Duclos, Minister of Public Services and Procurement
The redesigned block will provide office space for the Senate and the House of Commons to allow for the rehabilitation of the East Block and the Confederation Building. In the long term, it will act as permanent space to allow for the future consolidation of parliamentary accommodations. It will also include renovated retail space on the Sparks Street mall.
This project will ensure that the work of Parliament continues without disruption, while protecting important heritage aspects of the buildings.
The redevelopment of Block 2 will provide modern, sustainable and accessible accommodations for the Parliament of Canada as part of the Long Term Vision and Plan for the Parliamentary Precinct.
Block 2 is bounded by Metcalfe, Wellington, O'Connor and Sparks streets.
The renewal of Block 2 is a critical component of the Long Term Vision and Plan for the Parliamentary Precinct. Extensive work is underway to rehabilitate and modernize the buildings within the Parliamentary Precinct for all Canadians, and to provide Parliament with the modern facilities it requires to serve Canadians.
In May 2023, following a design competition, Public Services and Procurement Canada (PSPC) awarded the architectural and engineering services contract to Zeidler Architecture Inc. (Toronto, Canada), in association with David Chipperfield Architects (London, United Kingdom).
PSPC has established a target of 80 per cent reduction of greenhouse gas emissions for the Parliamentary Precinct by 2030, based on an emissions baseline that was established in fiscal year 2005 to 2006.
Featured image: (PSPC)