The Ontario government, along with Trillium Health Partners, Partners Community Health, Infrastructure Ontario and EllisDon, celebrated the opening of Wellbrook Place, two new, state-of-the-art long-term care homes and a Seniors' Hub that are bringing 632 new beds to Mississauga.
The two homes at Wellbrook Place will begin welcoming residents on November 7 and are the final two of four long-term care homes developed under Ontario's Accelerated Build Pilot Program, which used hospital-owned land to build urgently needed long-term care homes in large urban areas. This is part of the Ontario government's commitment to build more than 58,000 new and upgraded long-term care beds across the province.
"These new state-of-the-art homes will connect more seniors in Mississauga to the 24/7 care they need, close to their loved ones and close to their communities for generations to come," said Doug Ford, Premier of Ontario. "Right across the province, we're getting shovels in the ground and delivering on our government's commitment to build and upgrade almost 60,000 long-term care beds, ensuring our seniors get the care they need, when they need it."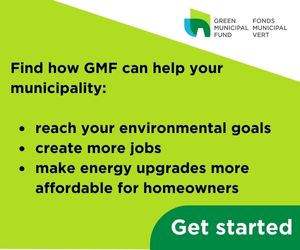 The two not-for-profit homes at Wellbrook Place are located on Speakman Drive and are operated by Partners Community Health. Both homes are part of a new seniors campus of care that includes specialized programs and services, new technology that enables residents to receive service in their preferred language, and cultural activities. The seniors campus of care integrates the long-term care homes into an on-site community that includes Mississauga's first residential hospice and a health services building to conveniently connect residents to the care they need, including bariatric and hemodialysis support.
The 320-bed east tower and 312-bed west tower share a common ground floor with central services — including a beauty salon, spiritual space, therapy rooms, indoor gathering spaces, a gift shop and four internal gardens. The west tower offers two 12-bed enhanced support neighbourhoods and both towers will offer five bariatric rooms. The homes feature design improvements centred around 'resident home areas' — two per floor, creating a more intimate and familiar living space for up to 32 residents, with dining and activity areas, lounges and bedrooms.
"Our government is fixing long-term care and ensuring we build homes for seniors in the communities they helped build," said Stan Cho, Minister of Long-Term Care. "These state-of-the-art long-term care homes are a significant milestone for Mississauga — Wellbrook East and Wellbrook West will provide 632 residents with a new, modern and comfortable place to call home."
Through the Accelerated Build Pilot Program, the government has partnered with Infrastructure Ontario and three hospitals — Trillium Health Partners (Mississauga), Humber River Hospital (Toronto) and Lakeridge Health (Ajax) — to add up to 1,272 net new beds at four new long-term care homes at three sites in the Greater Toronto Area, where scarce and costly land is a significant challenge for prospective long-term care home developers.
"Today's announcement highlights Trillium Health Partners' commitment to help shape the future of health care for our community and beyond. Wellbrook Place represents an exciting and new opportunity to help drive change in health care, and for Partners Community Health to provide access to innovative care to seniors and their families in Mississauga," said Karli Farrow, president and CEO, Trillium Health Partners.
The government is fixing long-term care to ensure Ontario's seniors get the quality of care and quality of life they need and deserve, both now and in the future. The plan is built on four pillars: staffing and care; quality and enforcement; building modern, safe and comfortable homes; and connecting seniors with faster, more convenient access to the services they need.
Featured image: (Government of Ontario)