The Canada Green Building Council (CAGBC) and the Canada Infrastructure Bank (CIB) announced Dream's 366 Bay St. redevelopment in Toronto is the first retrofit project financed by the CIB to achieve Investor Ready Energy Efficiency (IREE) certification.
IREE certification is part of the CIB's Building Retrofits Initiative and is administered through the CAGBC. The goal of the certification is to increase investor confidence by providing third-party verification retrofit projects meet desired energy targets. Project developers using IREE benefit from a consistent, best-practice approach to project development that better ensures outcomes and facilitates financing.
As the first certified building financed by one of the CIB's large-scale decarbonization investments, Dream's 366 Bay St. redevelopment represents an important milestone and one of many retrofit projects to come that will be IREE certified. The CIB's initiative finances the capital costs of retrofits, using energy savings and operating cost savings for repayment.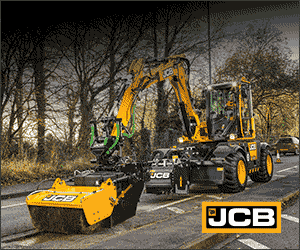 "Our green infrastructure investments are expediting the decarbonization of buildings across Canada. By providing attractive financing options and partnering with the private sector, we can serve as the link to ensure meaningful action is taken to enhance energy efficiency of buildings. IREE certification is our standard to finance retrofit projects and build positive outcomes for Canadians," said Ehren Cory, CEO, Canada Infrastructure Bank.
The building is part of a group of 19 Dream properties in Ontario and Saskatchewan which received a $136.6 million investment from the CIB. The building retrofits will see approximately 1,500 jobs created and the decarbonization and modernization of buildings where 15,000 employees work.
"As a market-ready tool, IREE uses industry best practices to increase the reliability of carbon and energy-efficiency savings to help projects access financing through CIB's ground-breaking retrofit financing initiative. As the first of its kind, IREE plays an important role in verifying and supporting building retrofits across Canada to reduce carbon emissions and create jobs in the growing retrofit sector." Thomas Mueller, President and CEO, Canada Green Building Council," said Thomas Mueller, president and CEO, Canada Green Building Council.
CIB is having a transformative effect on the infrastructure market by providing access to financing for energy retrofits and leading the way for private investment. By requiring IREE certification, the CIB is encouraging a standardized process of developing and financing projects and helping to establish energy retrofit investments as a distinct asset class.
"The decarbonization and modernization of our assets is an integral part of Dream's Net Zero by 2035 transition. CIB's funding is helping Dream achieve substantial GHG reductions at an accelerated rate, benefiting stakeholders. Achieving the IREE certification confirms that our comprehensive approach to planning and executing these GHG-saving projects is best-in-class," said Brad Keast, head of development and construction, Dream Office REIT.
Featured image: (Dream)