Laurentian University has welcomed Dr. David Fortin as the next director of the McEwen School of Architecture (MSoA). Dr. Fortin, a faculty member at the MSoA, assumed his new duties at the beginning of January, taking over from the school's founding director, Dr. Terrance Galvin, who successfully led the creation and development of the MSoA since its inauguration in 2012.
"It is truly an honour to have been chosen to lead our country's newest architecture school," said Dr. Fortin. "The unique vision for this school, one deeply grounded in celebrating place, culture, and community through design, has always inspired me as these are the principles that ground technological innovation and creativity towards a future we all want to live in."
A member of the Métis Nation of Ontario, Dr. Fortin is the first Indigenous director of a Canadian architecture school. He is also a member of the Royal Architectural Institute of Canada (MRAIC) and a registered architect, having worked with various professional firms in Calgary. He has taught design, history, and theory in the UK, USA, and Canada, including study abroad courses in Kenya and South America, and currently teaches a class exploring the impact of climate change on design. Dr. Fortin currently focuses on Indigenous design in contemporary architecture and is co-curator for a team of Indigenous architects (UNCEDED) representing Canada at the world-renowned 2018 Venice Biennale competition in Italy.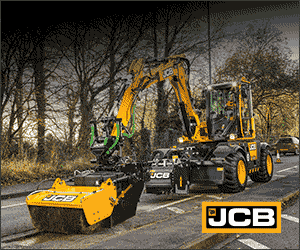 "I feel privileged to lead a school that does what no other architecture school in Canada does," said Dr. Fortin. "Our students learn through hands-on experience and direct community engagement. Furthermore, they are guided by Indigenous teachings and the highest level professional standards, to design buildings and communities in cold climates worldwide, by incorporating innovative uses of wood and developing appropriate sustainable strategies."
"The McEwen School is rooted in northern landscapes and northern communities and our teachings have always been an important part of its curriculum," said Douglas Cardinal, world-renowned architect known for designing structures inspired by his Indigenous roots. "Having a person such as David who has experience with both Indigenous and Non-Indigenous perspectives can only result in a positive force towards reconciliation for future generations of architects."
Founding Director, Dr. Terrance Galvin will continue to teach and play an active role in the MSoA's future. Under Dr. Galvin's leadership, the MSoA became the first new school of architecture to open in Canada in over 40 years, eventually moving into its award-winning building in downtown Sudbury, and attracting students and staff whose work has already received national and international acclaim.
"I want to thank Terrance for his outstanding work and leadership in building the McEwen School into the award-winning institution it is today," said Dr. Pierre Zundel, interim president and vice-chancellor of Laurentian University. "I also want to congratulate David and wish him tremendous success as he takes on the challenge of guiding the McEwen School of Architecture to international acclaim."