Organizations in New Brunswick representing local service districts can now apply for $55 million in infrastructure project funding under the federal Gas Tax Fund.
"The Gas Tax Fund helps communities undertake long-term projects by providing stable and long-term financial support," said New Brunswick's Local Government and Local Governance Reform Minister Daniel Allain. "We have to continue to maintain and improve our infrastructure in a strategic way and based on the needs of regions to ensure our communities are vibrant and sustainable."
The Gas Tax Fund is a permanent source of federal funding for infrastructure investments. While 80 per cent of the funding is allocated to local governments, 20 per cent is available for unincorporated areas.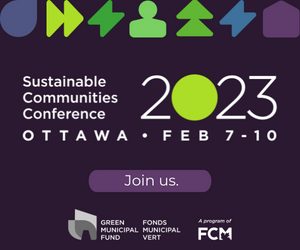 "The Government of Canada is always there to help communities build needed local infrastructure, from public transit to wastewater to roads, creating jobs that make New Brunswick's cities and towns great places to work, live and raise a family," said Catherine McKenna, Minister of Infrastructure and Communities. "Canada's infrastructure plan invests in thousands of projects, creates jobs across the country, and builds cleaner, more inclusive communities."
The Department of Environment and Local Government conducted stakeholder engagement sessions earlier this year to help determine regional infrastructure priority areas for local service districts. While applications for projects will be accepted under all 18 categories, preference will be given to the following types of applications:
improvements to existing infrastructure;
low-cost recreation, sport, culture and tourism projects with regional benefits;
projects which meet provincial priorities, such as energizing the private sector, vibrant and sustainable communities, and the environment;
projects receiving additional financial support such as from donations, fundraising efforts, local tax contributions, or other funding programs; and
projects benefiting multiple stakeholders.
Regional service commissions, water and wastewater commissions, community groups and other organizations acting on behalf of unincorporated areas are eligible to apply.
The deadline to submit project proposals is March 19, 2021 and projects be completed by March 31, 2024.
For further information on funding, click here.