The Government of Canada announced a new measure aimed at ensuring that when building new infrastructure projects, proponents take into consideration the social and economic impact their project will have on the community and how they can encourage inclusive participation.
"Today's announcement will help ensure that more Canadians, including those who have not traditionally benefitted from the jobs created by infrastructure investments, can access employment opportunities that help them reach their full potential," said Amarjeet Sohi, Minister of Infrastructure and Communities.
As part of the Investing in Canada plan, recipients of federal funding for new major public infrastructure projects will now be asked to consider how their projects can create training and job opportunities for under-represented groups and procurement opportunities for small-to-medium sized and social enterprises.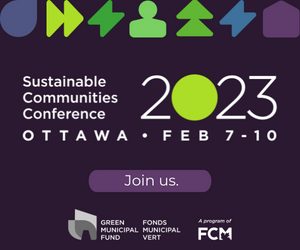 "One of the most important challenges for immigrants coming to Canada is being able to secure that first job. The Community Employment Benefits requirement will provide additional opportunities to a wider range of Canadians in the labour market, helping them contribute to their community," said Ahmed Hussen, Minister of Immigration, Refugees and Citizenship.
The new Community Employment Benefits requirement applies to certain large infrastructure projects submitted under the $33 billion Investing in Canada bilateral agreements that are currently being signed between Infrastructure Canada and the provinces and territories. It will also be a requirement for projects under the Disaster Mitigation and Adaptation Fund and to all final proposals submitted for consideration to the Smart Cities Challenge.
A General Guidance document has been prepared to explain the Community Employment Benefits approach and reporting requirements.