The Federation of Canadian Municipalities (FCM) released the 21st annual report of the Green Municipal Fund (GMF), highlighting its exceptional track record in municipal sustainability. From capacity building, to planning, to capital projects — GMF supports local governments to reduce pollution, improve energy efficiency, build housing that is affordable and sustainable, revitalize public infrastructure and more.
Despite the ravages of the COVID-19 pandemic in communities across Canada, municipalities big and small have continued to drive forward towards climate neutrality, net zero energy and environmental sustainability. This is what this year's report is about: initiatives that are enabling deep systemic change and moving the country closer to net-zero emissions by 2050.
"With influence over half of the country's greenhouse gas emissions, local governments are key to meeting Canada's climate goals more than ever before," said FCM's president Joanne Vanderheyden. "This is why the Green Municipal Fund is such a success story: it supports municipalities of all sizes as they act locally to reach net-zero emissions. We are more committed than ever to partner with municipalities to build economically, environmentally, and socially vibrant communities."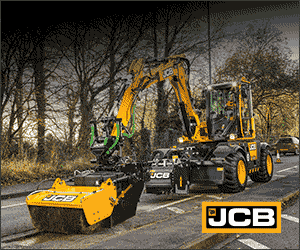 GMF's core funding for plans, feasibility studies, pilots and capital projects in brownfields, energy transportation, waste and water continue to ensure municipalities are leaders in addressing climate change. New initiatives like Low Carbon Cities Canada (LC3), Community Efficiency Financing and Sustainable Affordable Housing were also launched and have already generated impressive impacts on the ground. This year saw $116.4M in loans and $53.1M in grants approved — making this the largest amount approved in a single year since the Fund's inception.
"Municipalities are responsible for 60 percent of Canada's core infrastructure, making them critical to a successful economic restart. Municipal leaders are essential partners in the post-pandemic economic recovery, and GMF's well-established funding can deliver a much-needed stimulus on the frontlines, quickly and efficiently." added Vanderheyden.
GMF is a $1 billion endowment funded by the Government of Canada and delivered to municipalities by FCM. Its dividends fund programs and increase the total funds that can be invested in communities across Canada. To date, 1,243 initiatives have been completed and hundreds more are in progress nationwide.
"Tackling climate change and reaching net-zero by 2050 requires bold action and strong partnerships," said Dominic LeBlanc, Minister of Intergovernmental Affairs, Infrastructure and Communities. "The Green Municipal Fund (GMF) is delivering strong results and in the coming months I look forward to continued collaboration with mayors and other municipal partners to support local governments in their efforts to reduce pollution, improve energy efficiency, create good jobs and build cleaner, more inclusive communities. With the release of the 21st annual GMF report, we see that these investments are creating a path to greener future for all Canadians."