The Stayner Care Centre community was joined by Mayor Doug Measures in a wintry and windswept field to celebrate the official groundbreaking, on Junction Road, on the long-term care home's future site, just 1.5 kilometres from the existing home.
Once completed, the redeveloped Stayner Care Centre will be a three-storey home for 128 residents. They will benefit from an excellent standard of care in a modern building and daily services tailored to their unique care needs and interests.
Jessica Francis, administrator of Stayner Care Centre, said, "We're proud of the relationships we have built over the years with our entire community of residents, family members, our team members and volunteers, and the broader community of Stayner. I speak for everyone when I say they deserve to have the highest quality of care possible, and our community is due for this redevelopment."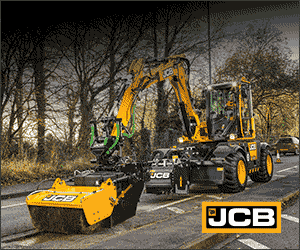 "We wouldn't be here today without the dedicated support of each of them, and our local government – Mayor Doug Measures and the Councillors of the Township of Clearview – and our provincial government," she added.
The state-of-the-art home will feature four home areas, each with spacious and well-lit rooms, a family lounge, activity room, bathing and shower spas, conference room and a dining room. The main floor will include a larger activity room, celebration room, craft room, restorative care centre, beauty salon, family dining lounge and cafe for resident and family member use and enjoyment. It will also include construction of 23 senior apartments.
"Congratulations to Stayner Care Centre on their ground-breaking for a new home. Our government is fixing long-term care and a key part of that plan is building modern, safe, and comfortable homes for our seniors," said Paul Calandra, Minister of Long-Term Care. "Two new long-term care development projects have been completed in Simcoe County since spring 2021. Today marks a significant milestone for Stayner Care Centre and will bring 79 new beds to the county. When building is completed, 128 residents will have a new place to call home, near their family and friends."
The redeveloped home is expected to welcome its first residents in summer 2025 and will provide 79 new and 49 upgraded beds, for a total of 128 safe, modern, long-term care beds in Stayner. This brand new building will have specific design improvements, including private and basic rooms, no ward rooms, larger resident common areas and air conditioning throughout the home.
Mayor Measures, who attended the event, said, "I am pleased to see Jarlette Health Services continue to work with Clearview Township staff and council on the development of a new Stayner Care Centre."
Construction is scheduled to begin in early Spring 2023 and be completed in early Fall 2025.
Featured image: (Jarlette Health Services)