The Nuclear Waste Management Organization (NWMO) kicked off 2023 by welcoming Todd Smith, Ontario's Minister of Energy, to its Discovery and Demonstration Centre in Oakville, Ontario. The Minister was also joined by the Lisa Thompson, Ontario's Minister of Agriculture, Food and Rural Affairs.
The visit was an opportunity for both Ministers to hear more about the significant momentum the NWMO experienced in 2022 towards implementing Canada's plan for used nuclear fuel and the key role the project plays in driving the transition to a low-carbon economy.
"Having been invited to tour Finland's deep geological repository site last year, it is exciting to get a firsthand look at the progress towards Canada's deep geological repository, which is critical to Ontario's clean energy future," said Minister Smith. "As site selection continues, I look forward to the NWMO continuing to engage directly with potential host communities."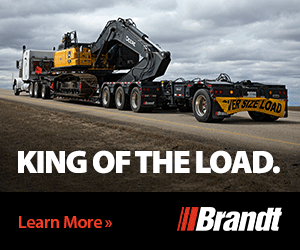 The visit follows a year of significant advancement as the NWMO moves toward implementing the next steps of Canada's plan.
"Over the last year we have achieved significant safety and technical milestones that will serve as the foundation for future success," said Laurie Swami, president and CEO of the NWMO. "We're excited to build on this momentum and look to the future. Once construction on the repository starts, we will invest $4.5 billion over a 10-year period, creating and sustaining thousands of high-value jobs, including skilled trades, and long-term economic investment up to 175 years."
Among the highlights of the past year was the recommendation by the Standing Committee on the Environment and Sustainable Development, in its report on Nuclear Waste Governance, that the federal government prioritize building a deep geological repository and acknowledgement it is the safest way to store high level radioactive waste. In its formal response to the Committee, the government reaffirmed its support for the deep geological repository and the NWMO's planning and engagement programs.
In addition, the NWMO released Confidence in Safety reports that confirm both potential repository sites are in stable, seismically quiet settings, with rock formations of the necessary depth, breadth and volume to isolate the repository.
The NWMO also completed a full-scale demonstration of the engineered barriers that will safely contain and isolate Canada's used nuclear fuel, marking a major safety and technical advancement.
And, knowing that transportation of used nuclear fuel is a subject of broad public interest, the NWMO released two transportation planning documents to advance discussions on transportation planning in the years ahead.
In the year ahead, the NWMO will work with the two areas remaining in the site selection process to outline draft hosting agreements which address local priorities in the lead up to site selection. It will also continue its safety, technical and environmental activities.
Featured image: Laurie Swami (left), president and CEO of the NWMO, tours the NWMO's Discovery and Demonstration Centre with Todd Smith (middle), Ontario's Minister of Energy, and Lisa Thompson (right), Minister of Agriculture, Food and Rural Affairs of Ontario and MPP for Huron-Bruce