Bruce County and Saugeen First Nation have selected Hatch Ltd. and Plan Group Inc. to support the foundational work required to advance the Bruce Innovates hydrogen infrastructure project.
Intent on transforming the Bruce region into Canada's clean energy capital, the project will evaluate the feasibility of the power-to-gas demonstration of green hydrogen production and local energy storage capabilities as an initial step towards large scale deployment of hydrogen and eventual commercialization.
"As the world navigates the clean energy transition, Canada will play a key role in the green hydrogen space. And here in the Bruce Region, we are well positioned to become Canada's hydrogen hub, providing solutions to use off-peak clean nuclear and renewable power with potential storage capabilities," said Warden Mitch Twolan. "We are very pleased to have Hatch and Plan Group supporting us to advance the clean technology evolution and make a significant contribution towards a low-carbon economy."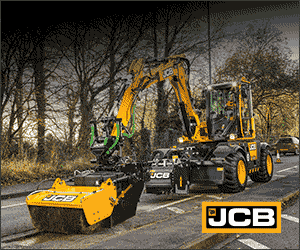 The Bruce Region is home to nuclear power provider Bruce Power, which provides one-third of Ontario's clean electricity. The region is also endowed with underground geologic formations capable of storing vast amounts of hydrogen.
"Working with Bruce County on clean energy initiatives in our territorial lands supports renewable energy options that are carbon-free, while developing next-generation skills growth and job creation across multiple industries like transportation, heating, and agriculture. This is something we are proud to support and makes sense for our future," said Chief Lester Anoquot of Saugeen First Nation.
Hatch as lead consultant and Plan Group as sub-consultant will evaluate the feasibility of the Bruce Innovates business plan, which will include: developing the technical and economic feasibility study of the proposed project within the Canadian market; advancing project planning; and, suggesting initial demonstrations of hydrogen technologies. The firms plan to combine Hatch's expertise in hydrogen, multi-disciplinary engineering, project management, and technology development with Plan Group's local constructability and proven international hydrogen project experience to deliver this scope of work.
"Green hydrogen will play an important role in transitioning away from fossil fuels. Leveraging Hatch's unique expertise and experience in hydrogen, this project presents an opportunity to set a clean energy standard in the region of Bruce County, one that can be mirrored in other Canadian jurisdictions and globally," said Jim Sarvinis, managing director of power at Hatch.
"On this project, Plan Group will leverage proven international experience and knowledge through its global Bouygues Construction family of companies. We are pleased to support Hatch and Bruce County in advancing the hydrogen energy transformation in Canada," said Michael McBean, director of business development for energy at the Plan Group.
Find out more about the milestone Bruce Innovates project here.