Strategic investments in green infrastructure from the governments of Canada and Quebec will support an ongoing transition to a clean, sustainable growth and economic recovery.
A joint federal-provincial investment of more than $230 million has been announced for the design and construction of a cellulosic biofuel plant in Varennes, Quebec. The Varennes Carbon Recycling project will be the first plant of its kind in the province.
"The Varennes cellulosic biofuel plant will turn waste into fuel, support cutting-edge Canadian technology and help ensure cleaner air for our children and grandchildren," said Catherine McKenna, Minister of Infrastructure and Communities. "This project, supported by a federal investment of $74 million, will help tackle climate change by reducing greenhouse gas emissions equivalent to taking 50,000 cars off the road every year while creating good jobs."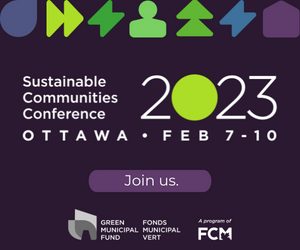 Once construction is complete, the plant will transform non-recyclable and non-compostable waste into clean fuel that could be used to replace fossil fuels. It will also reduce the amount of waste sent to landfills or incinerators. As a result, the plant will help significantly reduce greenhouse gas (GHG) emissions.
This project, estimated at $687 million, will create over 500 jobs in Quebec during the construction phase and close to 100 jobs when the plant is up and running. It will also support efforts to achieve a green relaunch of the economy.
The Government of Quebec is allocating more than $160 million to the Varennes Carbon Recycling project. The Government of Canada is contributing $70 million to the project under the Investing in Canada Infrastructure Program and $4 million from Canada Economic Development. In addition to these contributions, financial support will be provided by Shell Canada Products, Suncor Energy and Proman, which are major strategic partners, and by Enerkem, the Quebec company behind the innovative technology that will be used in Varennes.
"We are proud to partner with leading international energy and chemical industry players and to benefit from the support of our federal and provincial governments and the City of Varennes.  This strong support validates the uniqueness of our gasification technology to enable the production of circular synthesis gas," said Dominique Boies, CEO and CFO of Enerkem.
"It is a major achievement for Enerkem to have its second full-scale commercial plant become a reality, showcasing our unique clean disruptive technology that transforms waste to biofuels and renewable chemicals. We have learned a great deal from our initial pilot project in Westbury, Québec and our first commercial demonstration plant in Edmonton, Alberta."