Federal, territorial, community and private sector leaders are celebrating the completion of the Northwest Territories (NWT) Broadband Infrastructure project that saw every NWT community receive 4G wireless and high-speed Internet service.
"Broadband internet is key for 21st century communities.," said Michael McLeod, member of parliament for the Northwest Territories. "The Government of Canada is proud to be part of this important project that provides NWT residents with improved Internet access to a wide range of services, stimulating economic development and enhancing Northern Canadian's quality of life."
This project is delivering high-speed Internet connectivity and wireless mobility to all 33 communities in the Territory. The project significantly increased the potential for innovation and economic development, helping small-business owners to connect with new markets, allowing for better access to more health services, and providing students with the ability to broaden their studies.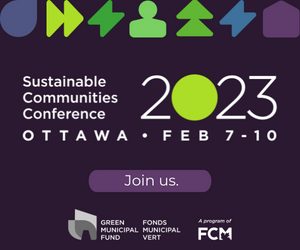 The project addressed gaps in the delivery of enhanced Internet by providing increased usage packages, new satellite-based DSL Internet services, as well as advanced mobile Internet (4G) services. Faster Internet connections will ensure that residents across the Territory have access to more sophisticated multi-media applications, such as tele-education, video-conferencing, and e-commerce.
"The completion of this ambitious project shows what can be accomplished when governments, communities and private sector partners work together to improve people's lives," said Curtis Shaw, president of NorthwesTel. "NorthwesTel is proud to have partnered with Falcon Communications and the Government of Canada to deliver faster Internet speeds, more bandwidth and wireless mobility to every single community in the NWT."
The Government of Canada contributed $14,814,120 for the NWT Broadband Infrastructure Phase 2 project through the Canada Strategic Infrastructure Fund (CSIF) and Falcon Communications contributed $19,443,406, with support from NorthwesTel Inc. and the Government of the Northwest Territories. For Phase 1 of the project, the Government of Canada contributed $7 million through CSIF towards the purchase of satellite capacity to enable Internet service delivery to NWT communities without broadband access. Falcon Communications and its partners contributed $2,721,600.