The Government of Alberta is providing Red Deer College an additional $5 million for capital maintenance and renewal, creating several new jobs in the community.
The funding will go towards upgrading and replacing a variety of electrical and mechanical infrastructure, including heating, ventilation and cooling, as well as water and sewage systems. This work will help avoid more costly and disruptive repairs in the future, thereby reducing the college's insurance costs and ensuring staff and students can continue to benefit from the many amenities on campus.
"Alberta's Recovery Plan is an ambitious plan to build, diversify and create jobs. With this funding, government is not only ensuring post-secondary students and staff continue to have high-quality campus experiences, we are also creating work opportunities for contractors and skilled tradespeople in the Red Deer community," said Demetrios Nicolaides, Alberta's Minister of Advanced Education.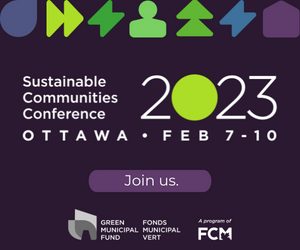 Funding for this project is part of an additional $98-million commitment to post-secondary institutions, which is expected to create about 533 full-time jobs around the province.
"Alberta's Recovery Plan focuses on infrastructure as a critical component for supporting economic growth and jobs for Albertans," said Prasad Panda, Alberta's Minister of Infrastructure. "This includes investing in shovel-ready projects to upgrade and maintain public facilities, like this post-secondary institution, that help keep Albertans working and stimulate local economies where it matters most."
This project is part of the more than $10 billion infrastructure spending announced as part of Alberta's Recovery Plan.
Featured image credit: Red Deer College.