CGC Inc., the Canadian division of USG Corporation, announced plans to build a new, state-of-the-art wallboard manufacturing plant in Wheatland County, Alberta.
The Government of Alberta and Invest Alberta worked with CGC for more than a year on this project and will provide $3.74 million from the Investment and Growth Fund to support CGC's expansion to rural Alberta.
"As a Canadian myself, expanding our presence in Western Canada and better serving our customers in the region has been a passion of mine since joining CGC over 20 years ago. More so, tapping into Albertans' culture of innovation, entrepreneurism and talent attraction is incredibly valuable for our company, employees and customers. It is an opportunity we couldn't miss," said Chris Griffin, president and CEO of USG Corporation. "I sincerely thank the Wheatland County Reeve and every representative from the Government of Alberta and Invest Alberta Corporation who helped us seize this opportunity."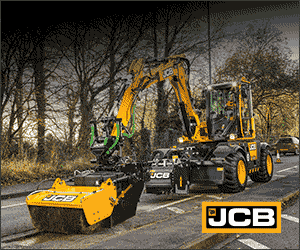 Construction on the plant is projected to begin in 2023.
"Programs like the Investment and Growth Fund give Alberta a competitive advantage when attracting new and exciting investment to the province," said Rick Christiaanse, CEO, Invest Alberta. "Today's announcement with CGC is another example of a high-impact, high-value investment in Alberta that creates jobs and grows Alberta's innovative edge in the manufacturing sector."
"Wheatland County Council has been laser focused on cultivating a development landscape conducive to diversifying our rural economy and driving job creation through strategic growth," said Amber Link, Wheatland County Reeve. "CGC's commitment to innovation, sustainability, and its entrepreneurial spirit align with Wheatland County's commitment to innovative, sustainable municipal service delivery."
The CGC Wheatland plant will implement a combination of eco-friendly product design, equipment and process innovations, alternate and renewable energy, and localizing operations, combining to make this the most sustainable wallboard plant across the USG/CGC network.
For example, the Wheatland plant's electricity needs will be powered by renewable energy through an onsite solar power farm. Additionally, this will be the company's first plant in Canada built with the technology to manufacture USG Sheetrock Brand EcoSmart Panels, which require up to 25 per cent less water and 20 per cent less CO2 to produce than traditional wallboard. The reduced carbon emissions are equivalent to eliminating 10,000 cars from the road.
Featured image: (CGC)