The governments of Canada and New Brunswick, along with three municipalities announced funding for three important wastewater improvement projects in Tracadie, Caraquet and Lamèque.
Funding will support the renewal of aging sanitary sewer lines, aqueduct lines and storm sewer lines on Principale Street in Tracadie. This will help reduce infiltration issues and avoid annual water main breaks. In addition, the street will be rebuilt with a focus on active transportation.
"Our government is committed to helping families in the Acadian Peninsula maintain quality infrastructure," said Serge Cormier, MP for Acadie-Bathurst. "The investments we are making today, in partnership with the Government of New Brunswick and three municipalities in the Acadian Peninsula, will provide access to clean and safe water and wastewater services for generations to come."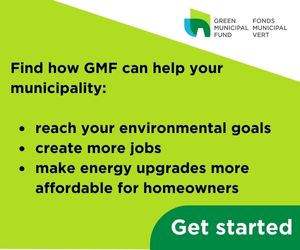 In Caraquet, funding will go towards upgrades to the Landry Street Lagoon, which consists of reducing the size of the lagoon, increasing depth, repairing dikes, adding a synthetic membrane to seal the lagoon and installing additional controls. In addition, Lamèque residents will benefit from updated wastewater infrastructure by constructing a new, deeper lagoon with a synthetic membrane and two basins that will deliver cleaner effluent.
"The wastewater lagoon renovation project in the Town of Lamèque is one of the municipality's priorities in two respects," said Guy Chiasson, Councillor of the Town of Lamèque. "First, after 50 years, wastewater treatment must now meet new environmental standards. Secondly, this priority fits perfectly into the asset management plan of the Town of Lamèque. We want to express our full appreciation to the federal and provincial governments for their commitment to the well-being of our residents."
The Government of Canada is investing more than $4.6 million towards these projects through the Green Infrastructure Stream of the Investing in Canada Infrastructure Program. The Government of New Brunswick is investing over $3.8 million, while the municipalities of Tracadie, Caraquet and Lamèque are providing more than $3 million in combined funding.
Featured image: (Town of Caraquet)