The government of Canada and New Brunswick announced $36 million in federal and provincial funding for retrofits to the Mount Allison University's Ralph Pickard Bell Library and Archives and connected breezeway.
"Mount Allison University attracts the best and brightest students from all over the world with its unique small-town student experience and dedicated faculty staff. Repurposing the Ralph Pickard Bell Library and breezeway into a hub for innovation and learning will provide Mount Allison students opportunities for career development, research, entrepreneurship and collaboration – things which are key to their future success. Today's investment is an investment in the next generation of Canadian leaders and professionals." said Dominic LeBlanc, Minister of Intergovernmental Affairs, Infrastructure and Communities.
The renovated library will be a new hub for innovation and learning, with spaces and resources that enhance interdisciplinary programming and further improve the quality of the student experience at Mount Allison University. Additions include digital teaching and learning resources, audio-visual media labs and broadcasting studios, an incubator space for student-led start-ups, community spaces, and an Indigenous knowledge space.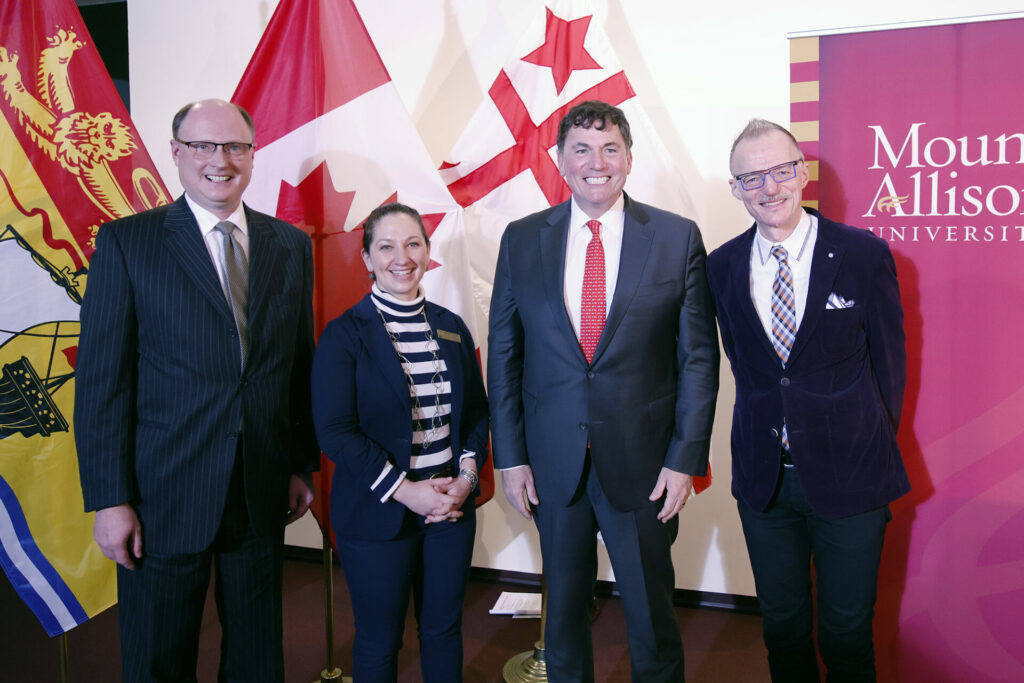 "This investment will assist Mount Allison University in meeting the needs of the labour market for highly employable graduates who are skilled in interdisciplinary collaboration, innovation and entrepreneurship. This is an important development for our post-secondary institutions and future graduates." said Trevor Holder, Minister of Post-Secondary Education, Training and Labour.
These enhancements will provide opportunities to connect business and employers with students and faculty as well as community members. The library will continue to hold the university's collections, archives, research services and study space.
"These investments by the Government of Canada and the Department of Post-Secondary Education, Training, and Labour are a critical component of this landmark library project. Receiving the largest public sector gift in the University's history means we can forge ahead on an innovative project that will transform the heart of our campus and significantly enhance our academic mission, as well as the student experience." said Dr. Jean-Paul Boudreau, president and vice chancellor of Mount Allison University.
This investment will also reduce the building's environmental footprint through the installation of LED lighting, passive lighting features and water optimization systems. A new HVAC will also be installed to provide healthy indoor air to those learning and working there.
Feature image: (Mount Allison University)