The Ontario government is continuing its transformation of the Kitchener GO line from a rush hour commuter service to a two-way, all-day rail service, and has announced significant progress on the tunneling project.
"Reaching 100 per cent excavation of tunnel one marks a major milestone for the Highway 401 and 409 Rail Tunnels project," said Kinga Surma, Associate Minister of Transportation. "This priority project is part of the Ontario Government's commitment to expand GO rail service and to deliver better, faster and more frequent rapid transit throughout the province's GO Transit network."
This breakthrough for the first of two tunnels is the latest achievement since the start of construction. The project includes construction of two rail tunnels under 21 live lanes of Highways 401 and 409 to accommodate two additional tracks, future signaling and communications infrastructure to help increase capacity on the Kitchener corridor and support more frequent rail service on the line. Completion for the second tunnel is expected for late 2020.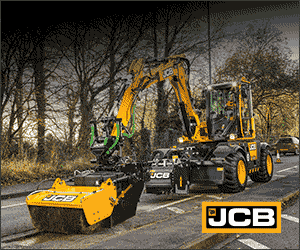 "The GO Expansion program and increased capacity along the Kitchener GO Line is about building a modern, comprehensive transit service that offers vast improvements to our network, changing the way residents travel across the region and allow us to bring more trains and more service that our customers deserve," said Phil Verster, president and CEO of Metrolinx. "In a post-COVID world, two-way, regular train services are going to be even more important than before and this is particularly true for how we serve all our communities along the Kitchener line."
Each rail tunnel under Highway 401 and 409 will be approximately 180 metres, or about 360 metres when combined, and 11 metres in diameter. Toronto Tunnel Partners is the project consortium constructing the two rail tunnels. The value of the contract is approximately $116.9 million.
"I would like to commend Toronto Tunnel Partners for their great work and innovative engineering solutions under one of North America's busiest highway stretches," said Ehren Cory, president and CEO of Infrastructure Ontario "This marks another important milestone in our program with Metrolinx to transform GO service in the GTHA to provide two-way, all-day commuter service."
This project is one of more than 20 major projects currently under construction to support the province's GO Rail Expansion program that will transform GO rail into a two-way, all-day rapid transit service.