The Government of British Columbia announced construction is underway on an Indigenous-led and focused development in Vancouver that will bring nearly 170 mixed-use homes and 80 shelter beds to the Downtown Eastside with a combined investment of more than $97 million.
Located at 1015 East Hastings St., the building is named Ho'-kee-melh Kloshe Lum, which means "to gather, good spirits." It will be a mixed-use development across two concrete towers and will include 143 low- to moderate-income rentals, 25 supportive housing units and 80 shelter beds. All the homes and shelter spaces will be operated by VAFCS.
"This expansive new development will provide a variety of housing options that will help meet the diverse needs of the Downtown Eastside community," said Ravi Kahlon, B.C.'s Minister of Housing. "I look forward to seeing the lasting positive impacts I know these homes will have for so many residents, including families and elders. Our government will continue to work to build projects like this to provide new opportunities, security and peace of mind for British Columbians."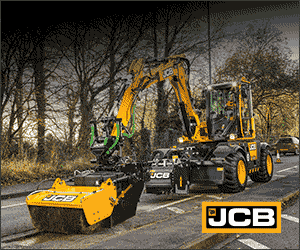 The development will prioritize Indigenous residents and will incorporate design elements to foster culture and community. This will include larger family-oriented homes, gathering and ceremonial areas, and space allotted for Indigenous artwork and installations.
Two social enterprise spaces are being planned and will feature a café and Klatawa Bike Shop, both of which will be operated by the Vancouver Aboriginal Friendship Centre Society (VAFCS). The project will also include courtyard access, a rooftop multi-purpose room with a shared kitchen and landscaped area, and a multi-level day centre with a range of services available, such as lounge areas, a library, an art studio and counselling spaces.
"Working with organizations is critical to understanding the unique needs and circumstances of their communities. Partnering with those on the ground helps to provide the most relevant housing options and helps to ensure the most successful outcomes. Thanks in particular to this partnership with the Province, the City of Vancouver, and the Vancouver Aboriginal Friendship Centre Society, we will not only be creating 170 new homes for residents of Vancouver's Downtown Eastside neighbourhood, but also a place to honour their traditions and get support from their community. This is an all-hands-on deck approach that shows the federal government's leadership with the National Housing Strategy is working," said Sean Fraser, federal Minister of Housing, Infrastructure and Communities.
The project is a result of a partnership between the Province, through BC Housing, the federal government, through Canada Mortgage and Housing Corporation (CMHC) and Indigenous Services Canada, the City of Vancouver, the Aboriginal Housing Management Association, and VAFCS. Development support has also been provided by Western Canadian Properties Group and M'akola Development Services.
"The collaboration across all partners involved in this project is an example of excellence in creating more equitable, community-based housing to serve those most in need. Forty percent of those who are unhoused in Vancouver are Indigenous. At AHMA, we know that culturally supported living spaces with trauma-informed wraparound services are a pathway for healing, safety, connection and belonging. We hope to see more of this kind of housing moving forward," said Margaret Pfoh, CEO, Aboriginal Housing Management Association (AHMA).
"I would like to thank our many project partners, including the Vancouver Aboriginal Friendship Centre, the City of Vancouver and the federal government for coming together on such a diverse new building," said Joan Phillip, MLA for Vancouver-Mount Pleasant. "I look forward to seeing the doors open on these new homes so Indigenous families, elders and individuals can stay close to their community where their families and friends surround them."
Construction on Ho'-kee-melh Kloshe Lum is expected to be complete in late 2025.
Featured image: (BC Ministry of Housing)