SNC-Lavalin announced it has signed a teaming agreement with Anishinabek (Indigenous Nation) owned construction company Shwe Miikaan. Together, the companies expect to form a limited partnership to pursue future work on expanding Highway 69 in Ontario to four lanes between Sudbury and Parry Sound, located in Robinson Huron Treaty territory.
The agreement will see expertise from SNC-Lavalin's Transportation market across its Engineering Services Canada group including project management, engineering, design, and environmental services combined with Shwe Miikaan's specific expertise in construction and community engagement along the corridor of work on Highway 69.
"These kinds of co-operative delivery models reflect the way we'll work on many future infrastructure projects at SNC-Lavalin in Canada," said Ben Almond, CEO, Engineering Services Canada, SNC-Lavalin. "Governments want to see greater benefits flow to Indigenous communities throughout the value chain in projects that pass through their territories. We've committed as a company to working in deeper and more meaningful ways with Indigenous partners. That means bringing Indigenous expertise, especially via Indigenous-owned companies, into our supply chain. As SNC-Lavalin enters into more and more co-operative agreements such as this, I'm as confident as ever that we are well on our way to establishing a leadership position in Canada for Indigenous engagement in engineering."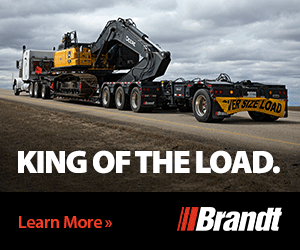 Shwe Miikaan is owned by three communities in Robinson Huron Treaty territory: Henvey Inlet, Magnetewan and Shawanaga First Nations. Shwe Miikaan also have a limited partnership with Miller Paving, (Shwe Miikaan Miller 2020) and a limited partnership with Ketegaunseebee Limited Partnership, (Garden River First Nation) KSMM.
"We are confident that this collaborative effort will not only deliver tangible benefits to our Indigenous communities, but will also set the standard for future infrastructure projects across Canada," said Adam Good, president, Shwe Miikaan. "As we strive to capture local benefit from the Highway 69/400 twinning project, we remain committed to training and hiring from surrounding First Nations, thus enhancing the potential of our vibrant communities. SNC-Lavalin, having a rich history in delivering multiple highway and road expansions globally, will be an invaluable partner in realizing our vision for the development of our territories."
Highway 69 is a provincially maintained north–south highway in Ontario. In conjunction with Highway 400, it links Toronto with the city of Sudbury, via Parry Sound. It is a key corridor for people and goods in the region, and a crucial route for Canada as part of the Trans-Canada Highway.
The Ontario Ministry of Transportation (MTO) is undertaking a 152 km capacity expansion initiative along Highway 69 from Sudbury to Parry Sound. In addition to doubling the highway from two lanes to four, the project includes construction of water crossings, culvert replacements, wildlife passages, work to maintain snowmobile trails and crossings, and construction of new interchanges plus service roads. The expansion will help improve traffic flow and safety, and support economic growth and prosperity in Northern Ontario. Approximately 68 km of the highway expansion remains to be completed; work representing an estimated $500 million.
Featured image: