Municipal Relations Minister Rochelle Squires and Infrastructure Minister Ron Schuler that the Government of Manitoba will invest nearly $8 million to support more than 80 Manitoba municipalities with enhancing spring flood preparations and protection.
Under the 2020 Flood Protection Program, the province offered one-time funding support to municipalities in enhancing municipal capacity for flood preparedness, equipment costs and build resiliency for future floods. Initially, the one-time program was capped at $3 million, but in light of the need for preparation this spring, the funding will more than double for projects in areas all across Manitoba, Squires said.
This funding will bring added resources for projects and equipment for the crews who will be working on flood protection in areas all across Manitoba, while boosting economic activity during extraordinary global challenges, the minister noted.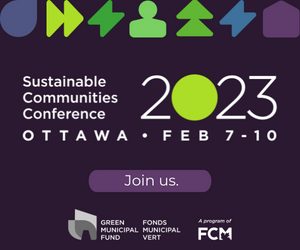 Proposals were reviewed by a panel made up of representatives from the Association of Manitoba Municipalities (AMM), Winnipeg Metropolitan Region, and the Manitoba government. Evaluation of proposals considered factors including flood risk, ability of the proposal to enhance emergency preparedness or resiliency for future flood events, as well as potential regional benefits.
Based on applications, the breakdown for funding by district is:
Central District – $1,271,662.07 for 14 municipalities;
Eastern District – $776,451.01 for 10 municipalities;
Interlake District – $1,059.167.70 for 10 municipalities;
Midwestern District – $715,082.41 for nine municipalities;
Northern District – $76,899.00 for two municipalities;
Parkland District – $759,262.68 for 11 municipalities;
Western District – $1,139,583.73 for 15 municipalities; and
Winnipeg Metropolitan Region – $2,041,770.52 for 13 municipalities.
"The Association of Manitoba Municipalities commends the provincial government for more than doubling its initial commitment to support the Spring Flood Preparedness program," said Ralph Groening, president of the AMM. "As municipalities cannot fight floods alone, these additional dollars further help underscore the importance of the provincial-municipal partnership."
The funding covers a range of items including generators, pumps, steaming equipment to unclog frozen culverts, utility trailers, equipment for emergency operations centres, sandbags and other small equipment that will assist municipalities in protecting vital infrastructure and reducing flood damage. These items reflect what municipalities have identified as their priority needs in order to prepare for future flood events.
Also announced was a new opportunity for municipalities to set aside funding for disaster mitigation programs in their communities while modernizing the Disaster Financial Assistance (DFA) cost-sharing formula.
"We have developed an optional program for municipalities to apply to set aside funds dedicated to disaster mitigation and increase the resilience of Manitobans against future disasters," said Squires. "If approved, municipalities would be able to redirect funds destined for payments under the provincial/municipal DFA cost-sharing formula to disaster mitigation and preparedness measures."
"The existing DFA system is a decade old and needs to be revised," said Schuler. "As the scale and scope of disasters increases, governments need to shift their focus to mitigation in order to limit the impact of future disasters, rather than relying on response and recovery."
If approved, municipalities would be able to redirect funds destined for payments under the provincial/municipal DFA cost-sharing formula to disaster mitigation and preparedness measures. This would apply when a DFA program qualifies for federal cost sharing under Canada's Disaster Financial Assistance Arrangements (DFAA). In this case, the province would reimburse municipalities for 100 per cent of eligible DFA costs.
Proposed changes to the Disaster Financial Assistance program will result in municipalities covering the first $3.25 per capita, up from $1 per capita, before the DFA formula applies.