The Manitoba government is providing law enforcement agencies in Brandon and Winnipeg with more than $8 million through the Manitoba Restart Program to support the construction of new or enhancement of existing police detention facilities.
"Our government is committed to the safety of all Manitobans including safe conditions for detainees and the staff operating these facilities," said Justice Minister Cliff Cullen. "These important investments will also support jobs in the construction industry as we continue to safely restart and grow Manitoba's economy."
The support includes: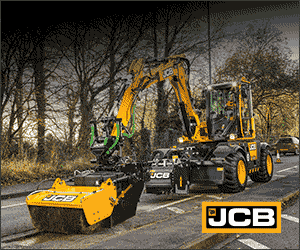 $4.4 million for the Brandon Police Service (BPS) to create a new permanent detention facility as part of its headquarters; and
$3.5 million for the Winnipeg Police Service (WPS) to facilitate updates to its Central Processing Unit.
Modular cells will be constructed to address demand in the interim period while design and construction on the permanent structure take place. This funding is being provided to ensure both BPS and WPS have facilities with the appropriate capacity to support their police agencies.
"This funding will provide the BPS with the ability to construct a modern detention facility that will help ensure the safety of our clients, staff and the community we serve," said Chief Wayne Balcaen of the BPS. "We also thank the Manitoba government for additional funding through the Criminal Property Forfeiture Fund, which will provide additional tools and training to our staff, and ultimately contribute to overall public safety."
"The Winnipeg Police Service would like to thank the province for its contribution toward the capital costs to address infrastructure challenges that emerged as a result of the changes in prisoner processing," said acting Chief Arthur Stannard of the WPS. "These renovations that we will make in our Central Processing Unit will help us better meet the needs of our members and the detainees in our care."
In Manitoba, cash and proceeds from the sale of forfeited property are deposited into the Criminal Property Forfeiture Fund. The province also maintains the Federal Proceeds of Crime Fund, which is generated from forfeited proceeds of crime through the prosecution of federal offences in Manitoba. All monies received are re-allocated to activities related to crime prevention including victim services, law enforcement and community initiatives.
The minister announced the province has also provided almost $200,000 to BPS for training and equipment upgrades, noting $25,000 of the funding was shared with the Brandon Bear Clan organization.