The Saskatchewan government has released $437.4 million in new highway projects in its 2020 fall tender, the largest in the history of the province. The new projects are expected to improve the safety and reliability of a number of highways across the province while stimulating the economy in the wake of the COVID-19 pandemic.
"Our government is excited to announce a number of great highways projects in this year's record Fall Tender schedule," said Highways and Infrastructure Minister Greg Ottenbreit. "We have listened to industry and put the tender schedule out earlier than ever before, which mitigates the risk of rising prices and ensures the best value for the taxpayer."
Putting projects on the market earlier also gives contractors time to plan for the upcoming construction season.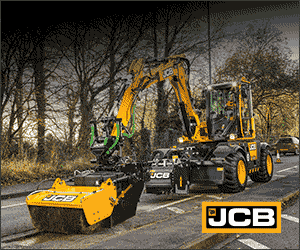 "For the last several years, our industry has been asking the provincial government to release the Fall Tender Schedule earlier," said Shantel Lipp, president of the Saskatchewan Heavy Construction Association. "This is the earliest the Fall Tender Schedule has been released and it will help our industry plan much more effectively and ensure gravel is where it needs to be for the start of the construction season next May."
The Ministry of Highways and Infrastructure publishes tender plans in the spring and fall so industry may prepare to bid on upcoming projects.
Passing lanes highlight the package which includes the completion of a multi-year, multi-passing lane project on Highway 7 from Saskatoon to the Saskatchewan/Alberta border.
Additional highlights include:
Highway 2 passing lanes north of Prince Albert;
Highway 3 passing lanes west of Prince Albert;
Highway 5 passing lanes east of Saskatoon;
Highway 7 passing lanes west of Kindersley;
Highway 8 resurfacing north of Moosomin;
Highway 11 bridge work near Lumsden;
Highway 12 passing lanes north of Martensville;
Highway 14 passing lanes west of Saskatoon to Asquith;
Highway 15 resurfacing west of Highway 2 junction;
Highway 16 passing lanes west of Yorkton to Springside;
Highway 16 passing lanes east of Clavet to Highway 6 junction;
Highway 18 paving partnership with Lake Alma;
Highway 45 resurfacing near Outlook;
Highway 55 grade and paving near Carrot River;
Highway 322 resurfacing near Rowan's Ravine;
Highway 905 gravel upgrade from Cigar Lake to Mclean Lake; and
Various culverts and bridge rehabilitations and replacements.
The Government of Saskatchewan will improve more than 1,000 km of provincial highways this year, the first of its 10-year Growth Plan goal to build and upgrade 10,000 km of highways.
For further information on upcoming tenders, click here.