The First Nations Major Projects Coalition (FNMPC), representing its 140+ member nations, led a multi-sector delegation in Ottawa to advocate for the introduction of a National Indigenous Loan Guarantee Program by the upcoming 2023 Fall Economic Statement.
The delegation has held productive meetings with key members of parliament, including the Prime Minister's Office, the official leader of the opposition, as well as departments such as the Privy Council Office, Finance, Natural Resources Canada, Indigenous Services Canada, and Innovation, Science, and Economic Development.
"We are delighted by the overwhelming support and dedication displayed by all involved parties. Stronger together, we can forge a brighter future, upholding the rights and aspirations of Indigenous peoples while fostering sustainable economic growth for our nation," read the statement issued by FNMPC's chair Chief Sharleen Gale and executive director Niilo Edwards.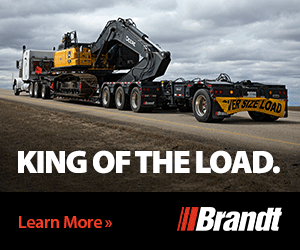 "Advancing major resource projects is essential for both a successful energy transition and growing the economy to benefit all Canadians. In order to move with the speed and scale necessary to reach our objectives, governments need to provide greater regulatory certainty to First Nations and industry alike."
ADVANCE MAJOR PROJECTS WITH FULL INDIGENOUS PARTICIPATION TO GROW CANADA'S ECONOMY
"However, a long-standing challenge to Canada's regulatory framework has been the failure by both the private and public sectors to address Indigenous free, prior, and informed consent. While consultation and accommodation will always remain important, reducing project risk for both First Nations and industry can only be achieved through economic reconciliation and partnerships, including equity arrangements, with First Nations. First Nations need access to capital to do so."
Releasing a memo alongside the First Nations Major Projects Coalition, the
CD Howe Institute is building the case for a National Indigenous Loan Guarantee Program.
The main objective of the National Indigenous Loan Guarantee Program is to address the long-standing challenge faced by Indigenous nations in accessing capital and ensure their free, prior, and informed consent is respected. This program seeks to bridge the gap between the slowing investment in Canada's transition economy and the reality that major energy projects must be built on Indigenous lands. However, the Indian Act poses significant obstacles to Indigenous nations when it comes to raising capital for such projects.
"At a provincial level, we have seen the positive impact similar programs have had in Ontario, Saskatchewan, and Alberta," continued the statement from FNMPC. "In September 2022, the Alberta Indigenous Opportunities Corporation (AIOC) played a key role in the landmark agreement by 23 First Nations and Metis communities to acquire an 11.56% non-operating interest in seven Enbridge pipelines located in northern Alberta (valued at $1.12 billion). This deal would not have been possible without a loan guarantee from AIOC.
"However, these programs are not accessible to Indigenous nations outside of those provinces, and Canada needs a national Indigenous loan guarantee program to bridge this gap. For example, the membership of the FNMPC has finalized the business terms on three significant projects worth CAD$14.5 billion combined that will need equity financing in the next 18 to 24 months, but these projects are in provinces without a program that support First Nations in their pursuit of equity ownership. What hangs in the balance is Indigenous equity participation in projects like these, projects like these moving forward at all, Canada's economic growth, and Canada meeting its net zero targets."
Read the full article here.
Featured image: (FNMPC)