Saint-Hubert Airport (YHU) announced the construction of a new terminal, part of its plan to create a true aeronautical hub, bringing together companies in the sector, flight schools, university research laboratories, air carriers and passengers.
"The development of an aeronautics hub is a promising project for Quebec. Our terminal meets a growing need to ensure a service of quality for travelers in Quebec. We also intend to contribute to the development of new technologies in the field of aviation," said Yanic Roy, Chief executive officer, Montréal – Saint-Hubert Airport.
The first step in this development is materialized today: the offer of services at Montreal – Saint-Hubert Airport will increase as of 2024. Flights to Canadian destinations such as Vancouver, Calgary and Halifax will be offered by Porter, and more regional flights will be offered by Pascan. Other carriers that will also launch flights from YHU will be announced soon. With an initial investment of $200 million from the private sector, a new modern terminal will be built, and the airport's infrastructure and facilities will be upgraded. A new hotel with 130 rooms and meeting facilities will also be built near the terminal to accommodate travelers, researchers, students and business people.
"The construction of this new terminal is amazing news for the communities this airport will serve in Quebec and across the country. As the air sector continues to recover from the COVID-19 pandemic, the addition of the new services that come out of this new development will ensure our air sector is more competitive," said Omar Alghabra, Federal Minister of Transport.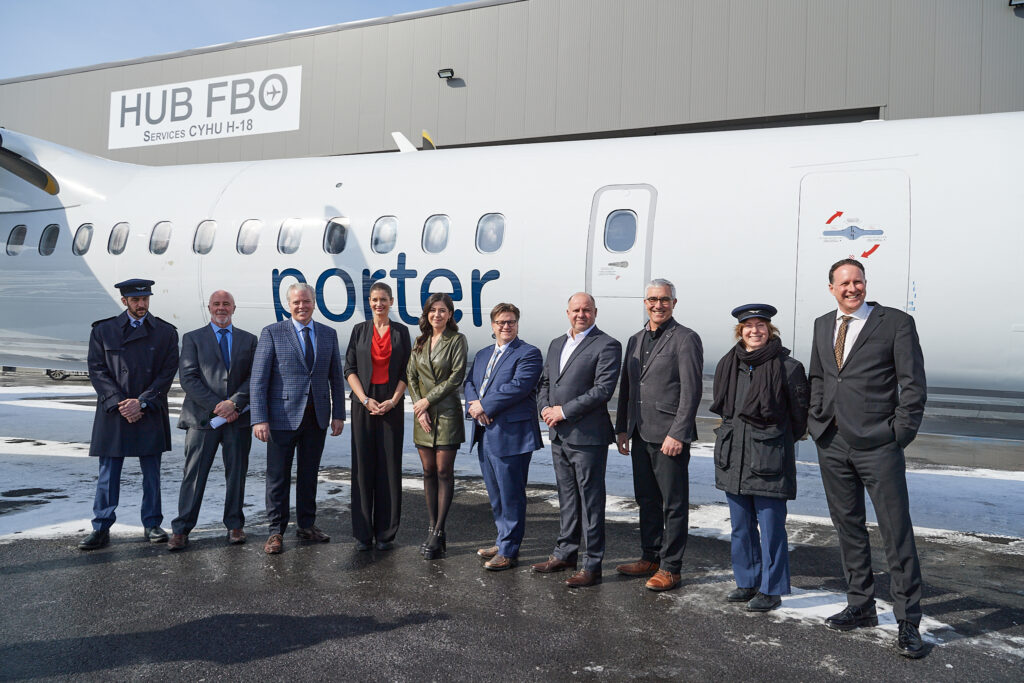 "These investments will improve and diversify air service in the Greater Montreal area. We are delighted to see that this project will also facilitate access to new destinations. This is excellent news for the economic and tourism development of our regions," said Geneviève Guilbault, Vice-Premier and Minister of Transport and Sustainable Mobility.
"Investing in a new passenger terminal at Montreal – Saint-Hubert Airport is a catalyst for Porter to develop a network of flights at YHU connecting with cities across the country. Longueuil will benefit from substantial economic development and Greater Montreal travelers will have additional, convenient options," said Michael Deluce, President and CEO, Porter Aviation Holdings Inc.
Featured image: (Porter Airlines)